Newark Bank Robbery Suspect Pleads Guilty, Faces Prison Time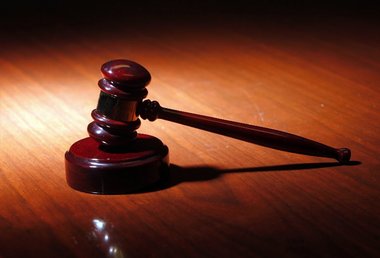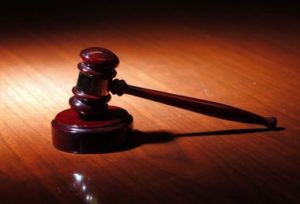 A bank robbery suspect is likely headed to prison for a very long time after he reached a plea agreement with the U.S. Attorney's Office and pleaded guilty to robbery charges stemming from a bank robbery in Newark, NJ. The suspect is Tyrone Anderson, a 46-year-old man from Newark, New Jersey. According to authorities, Anderson held up a TD Bank branch located in Newark on May 26, 2017. Anderson reportedly walked into the bank building, approached a teller, and handed the bank employee a note. That note allegedly included instructions to hand over cash and to "make it quick." The note indicated that if the bank worker failed to comply with the demand for money, Anderson would use a handgun to shoot the employee.
After getting cash from the teller, Anderson exited the bank and fled the scene in a motor vehicle. Newark police detectives, Essex County Prosecutor's Office detectives, and investigators with the Federal Bureau of Investigation (FBI) worked together on the investigation into the Newark bank robbery and used fingerprints left at the scene to identify Anderson as the prime suspect. Just a few days after the theft incident, law enforcement officials located Anderson and placed him under arrest.
Severe Penalties for Federal Bank Robbery Charges in New Jersey
Anderson was charged with a first degree crime for bank robbery. Although Anderson committed the robbery in NJ, he was charged at the federal level. As a result, his case was heard in the U.S. District Court in Newark, New Jersey. Anderson ultimately avoided trial in the case by reaching a plea deal with federal prosecutors. Anderson pleaded guilty to robbery charges; in exchange, prosecutors agreed to drop the other criminal charges against him, including possible weapons offenses.
Anderson will have to make an appearance in court on April 16 for a formal sentencing hearing. At that time, he will be sentenced to a term of incarceration in a federal penitentiary. Assuming that the district court judge approves the plea deal, Anderson could be sentenced to as many as 20 years behind bars and fined up to $250,000.
Schedule a Free Consultation with an Aggressive Robbery Attorney and Fight Your Newark Theft Crime Charges
Travis J. Tormey is an experienced criminal attorney who has successfully represented clients facing theft charges, fraud charges, and criminal weapons charges in Newark, New Jersey. If you or a loved one has been arrested and accused of robbery in Newark or anywhere else in Essex County, NJ, the Tormey Law Firm can help you fight the charges and avoid the most severe penalties. Contact Attorney Tormey today to start your defense.