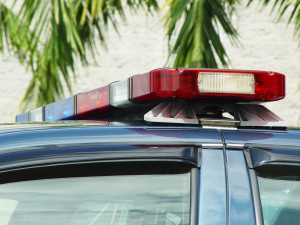 A man was arrested after he allegedly grabbed the microphone during the news conference for Super Bowl MVP Malcolm Smith and called for America to Investigate 9/11.
The suspect quickly left the stage and was subsequently arrested for trespassing.
According to reports, the suspect did not have a ticket or a valid press pass, yet he somehow gained entry to the Super Bowl by claiming to be an employee of MetLife Stadium who was late for work. The suspect also reportedly fooled authorities into letting him pass through several levels of security by using an old credential from a festival he previously attended.
Trespassing is a serious criminal offense in New Jersey. It can be graded as a fourth degree crime or a disorderly persons offense, depending upon the circumstances. A fourth degree criminal offense is an indictable criminal charge, which must be handled at the County Superior Court. Anyone who is convicted of fourth degree criminal trespass may be sentenced to up to 18 months in New Jersey State Prison.
Meanwhile, disorderly persons offense trespassing charges are handled in the local municipal court. The maximum punishment for a disorderly persons offense is 6 months in the local county jail.
For more information on this incident, see "News conference crasher tells NJ.com how he bypassed security."