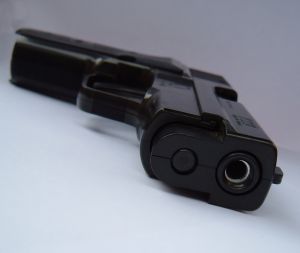 A Newark man was shot multiple times and killed after leaving a club on Washington Street.
Police found the victim near University Avenue and Bank Street shortly after the shooting. He was pronounced dead at the scene. At this time, the motive for the predawn shooting remains unclear.
According to authorities, this marked at least the fourth homicide in Newark so far this year.
If the suspect in this shooting is identified and apprehended, they could be subject to severe penalties. Homicide is the most serious offense in the NJ Criminal Code. The first degree murder statute requires a minimum sentence of 30 years in New Jersey State Prison, with the potential for lifetime incarceration.
Moreover, the crime of murder is subject to the No Early Release Act. As a result, anyone convicted of murder must serve a minimum of 85 percent of their sentence before becoming eligible for parole.
Police have asked that anyone with information about this incident please contact the Newark Police Department's 24-hour "Crime Stoppers" anonymous tips line at 877-NWK-TIPS.
For more information, check out the NJ.com article entitled "Newark man killed in pre-dawn shooting."