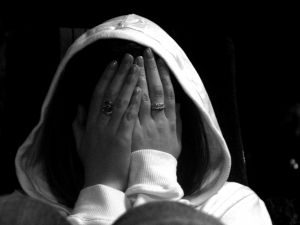 The FBI, in partnership with more than 50 law enforcement agencies in four states, recovered 16 juveniles during a sting operation aimed at Human Trafficking before and after Super Bowl XLVIII.
According to reports, law enforcement agencies focused specifically on commercial child sex trafficking through sites like CraigsList and BackPage.
More than 45 "pimps" were arrested during the sting. Some of the accused pimps claimed to have traveled to New Jersey from other states specifically for the purpose of prostituting women and children at Super Bowl XLVIII.
According to an FBI press release, the juvenile victims were between the ages of 13 and 17. The victims also reportedly included high school students and children who had been reported missing by their families.
A Special Agent in charge of the FBI's Newark Division said, "As with Super Bowl security, the collaboration of federal, state, and local law enforcement in the operations targeting commercial child sex trafficking was unprecedented."
The suspects who were arrested during the sting will likely be charged under federal law because the case involves interstate commerce. However, if the suspects are charged in New Jersey under N.J.S.A. 2C:13-8, they will face serious time in jail. That's because NJ law classifies these kinds of sex crimes as first degree felonies. The statute criminalizes the holding, recruiting, luring, enticing, harboring, transporting, providing, or obtaining, by any means, of a child under 18 years of age to engage in sexual activity.
Additionally, if a person is found to have recklessly participated in the transportation of a victim of human trafficking, that person is subject to a term of imprisonment of 20 years in New Jersey State Prison. In the worst cases, offenders can be sentenced to life imprisonment.
To learn more about Super Bowl Human Trafficking, see: "FBI rescues 16 teenagers, arrests 45 'pimps' during Super Bowl prostitution sting."
For more information on the newly revised N.J.S.A. 2C:13-8, visit: "New Law Advisory."