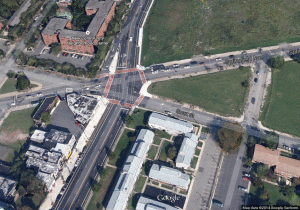 A Newark man was shot multiple times in Newark's Central ward, just a few blocks away from City Hall.
According to Newark police, the shooting occurred near the intersection of Irvine Turner Boulevard and Court Street. This is near the New Community Neighborhood Center and just blocks away from Newark City Hall.
Authorities reported that the victim of the shooting passed away as a result of his injuries.
Police are currently looking into the murder and are still in the early stages of the investigation.
In the State of New Jersey, homicide is punishable by a sentence of 30-years-to-life in NJ State Prison. Moreover, the bail range in homicide cases is $250,000–$1,000,000.
Additionally, homicide offenses are subject to the New Jersey No Early Release Act (NERA), which requires anyone convicted of murder to serve at least 85 percent of their prison sentence before becoming eligible for parole.
Anyone with information regarding the shooting or any other homicide is asked to contact the Essex County Tip Line at 973-877-TIPS. All calls are confidential.
For more information, check out the NJ.com article entitled: "Gun violence claims another life in Newark."