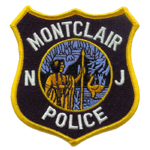 Police in Montclair NJ are searching for a man accused of stealing an expensive bicycle from a local bike shop.
The suspect allegedly committed the theft crime at Diamond Cycle, which is located on Bloomfield Avenue in Montclair, New Jersey. According to store employees, the suspect pretended to be looking for a bike to purchase. He eventually hopped on a 2014 black and yellow Cannondale Scalpel bicycle that had been dropped off at the shop for repairs. The suspect then allegedly rode the bicycle out a back door and fled the area.
Store workers dialed 911 and alerted the Montclair Police Department, which sent cops to the scene to investigate. However, the suspect was long gone by the time Montclair police officers arrived at the store.
Montclair detectives are actively investigating the theft incident and searching for the suspect. He has been described as a 25-year-old black male with a thin build.
The retail value of the stolen bicycle is said to be $3,750, which could affect the severity of the criminal charges that the suspect would face if he is apprehended by law enforcement.
Any members of the public with information about the suspect or the bicycle theft should get in touch with Montclair NJ detectives.
For additional information about this case, read the NJ.com article, "Thief Rides $4K Bike Out of Shop, Cops Say."