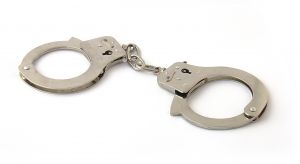 A Montclair family was reportedly burglarized late on New Year's Eve.
Someone allegedly pushed a patio chair up against the side of the family's Montclair home and used the chair to gain access to the Montclair house through a kitchen window.
The culprit then took items that included jewelry. According to police, the value of the stolen jewelry is unknown at this time.
Police indicated that when the family returned home on January 1, 2014, they noticed that the side door to the home was open. The family contacted police a short time later.
In this case, the suspect could face significant penalties if apprehended and convicted. N.J.S.A. 2C:18-2 classifies burglary as a crime of the third degree when no one is hurt during the commission of the crime. A conviction for third degree burglary may result in a sentence of 3–5 years in New Jersey State Prison.
The Montclair Police Department has encouraged anyone with information about the incident to contact detectives at 973-509-4724.
For more information about this case, read the NorthJersey.com article entitled: "Montclair: Police blotter, Jan. 8, 2013."