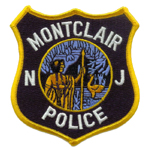 Montclair NJ police recently arrested a local man accused of throwing a dog out of a car during a violent road rage incident.
The suspect is a 22-year-old man from Montclair, New Jersey. He reportedly works as a Lyft driver and was working at the time of the alleged road rage attack.
According to authorities, the suspect and another motorist got into a heated argument while driving and pulled over their vehicles on Bloomfield Avenue in Montclair, NJ.
At some point, the verbal altercation allegedly turned physical. The suspect reportedly became so enraged that he grabbed a dog from the backseat of the other motorist's car and threw the animal onto a sidewalk.
Fortunately, the dog, a 12-year-old pinscher, only sustained minor bruises; he was otherwise unhurt.
Authorities obtained a video of the incident and saw the alleged act of violence. The New Jersey SPCA Human Police and the Montclair Police Department investigated and later filed criminal charges against the suspect.
For further information about this case, check out the NJ.com article, "Lyft Driver Charged with Hurling Dog During Road-Rage Brawl."