You May Not Be Familiar with the Federal Justice System, Which Can Create Serious Apprehension About Your Case when Charged with a Federal Crime in NJ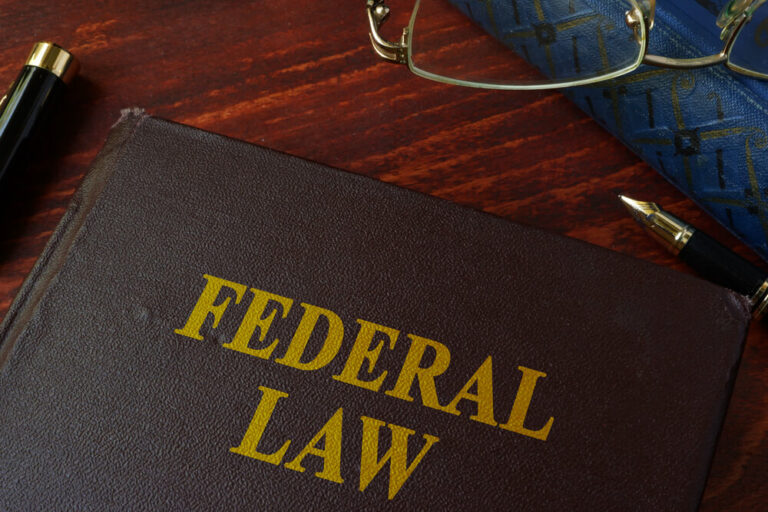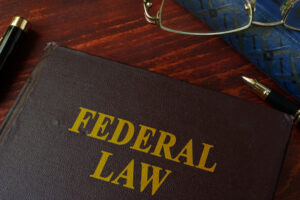 A federal offense is a violation of a federal criminal statute. These offenses may involve so-called "white collar crimes", firearm crimes, drug offenses, human trafficking, and more. It is important to know that some actions may give rise to state and federal charges if the actions are criminalized under both federal and state law. Even if you are found not guilty in state court for a particular offense, you may still face charges at the federal level. This does not violate an individual's right against double jeopardy under the U.S. Constitution pursuant to the "dual sovereignty" exception that has been recognized and upheld by the U.S. Supreme Court.
It is never too early to seek the advice of a federal criminal defense attorney if you are questioned by federal law enforcement or receive a subpoena from the federal agency. It is always better to avoid an indictment when possible by enlisting the help of experienced federal defense counsel. Contact our skilled New Jersey federal crime lawyers by calling us at 201-654-3464 or sending us a message. We serve clients facing charges for federal offenses in towns like Nutley, West Orange, Montclair, Bloomfield, Millburn, Roseland, Maplewood, and throughout Essex County and the New Jersey area.
Common Actions Leading to Federal Charges
Many federal offenses are financial in nature and include antitrust violations, trade secret violations, certain internet crimes, embezzlement, money laundering, wire fraud, mail fraud, mortgage fraud, credit card fraud, health care fraud, insurance fraud, and False Claim Act violations. These "white collar" federal offenses typically involve financial concerns and potential damage to the personal and professional reputation of the accused in addition to criminal liability. Therefore, it is crucial to work with a federal criminal defense attorney who can not only effectively defend you against such charges, but also mitigate the risks to your finances, business, professional licenses, and reputation. Other crimes that may also be charged on the state level, such as drug and firearms offenses, can result in federal criminal charges if they are committed across state lines, involve interstate commerce, or otherwise fall under federal jurisdiction.
Step by Step of the Federal Criminal Procedure
While the procedure of a federal criminal case is very similar to that of a state criminal case, there are certain differences as well. A federal criminal case is governed by the Federal Rules of Criminal Procedure.
Investigation
If you are questioned by federal law enforcement or subpoenaed by a federal agency, it is possible that you may be the target of an investigation or you may become the target. Your first step should be to immediately contact our experienced federal defense lawyers before answering any questions or responding to a subpoena. Cooperating in an investigation without the advice of counsel may result in you making incriminating statements or disclosures. Federal law enforcement officers are often skilled at collecting information in a very discreet manner. Rather than the common cliche of a suspect questioned through hard interrogation tactics, federal law enforcement officers like FBI agents are trained to make you feel comfortable opening up and sharing information with them. You may not even feel like you are being questioned but rather that you are having a friendly conversation, but the statements you make could incriminate you.
Indictment
A federal investigation may lead to federal criminal charges if federal law enforcement believe they have probable cause to seek a grand jury indictment. At a grand jury hearing, a group of citizens will hear evidence presented by the evidence to support charges against the defendant. The burden of proof is fairly low for a grand jury indictment. The grand jury need only find that there is probable cause to indict the defendant.
Arraignment
After an individual is indicted on federal charges, they will be arraigned in an initial hearing. At this hearing, the defendant will be informed of their legal rights and the charges against them. They may have the opportunity to post bail and be released from custody pending their trial.
Plea Bargaining and Pre-Trial Motions
It is not uncommon for a federal prosecutor to enter into plea negotiations with a defendant prior to the trial, particularly if the defendant may have information relating to a broader criminal scheme, including information about other individuals involved in the actions giving rise to the charges.
In fact, sometimes individuals involved in a federal criminal investigation are charged with an offense for the purpose of pressuring their cooperation against another target of the investigation.
During this phase of the criminal justice process, the defendant has an opportunity to file a motion to dismiss if they believe the evidence is insufficient to show probable cause of the allegations against them.
Trial
At a jury trial in a federal district court, the federal prosecutor has the burden of proving each element of the offense beyond a reasonable doubt. The prosecution will present their case first and then the defense will present. Each will have an opportunity for rebuttal and be able to present witnesses. The Federal Rules of Evidence govern the admissibility of the evidence in the case.
When each side rests, the jury will convene and must issue a unanimous verdict finding the defendant guilty or not guilty of each offense charged. If the defendant is found not guilty of all charges, they are acquitted and are free to leave. If the defendant is found guilty on any charge, the case will proceed to the sentencing phase.
Sentencing
If the defendant is found guilty, they will be sentenced by the judge (not jury) based on the federal sentencing guidelines for each offense. Within these guidelines, the judge has discretion to consider a wide range of aggravating and/or mitigating factors that may influence the sentence.
Facing Federal Charges? Contact Our Newark Federal Defense Lawyers for Immediate Assistance
If you mind yourself facing charges for a federal offense, you do not just want any criminal defense lawyer representing you. You need a lawyer who is deeply familiar with the Federal Rules of Criminal Procedure, Federal Rules of Evidence, and defending clients against federal criminal charges in district court. Our criminal law firm serves clients facing these types of charges in Newark, West Caldwell, Livingston, Brookdale, South Orange, and the greater Essex County area.
Equip yourself with the best legal defense possible. Contact our team today for a complimentary consultation at 201-654-3464 or complete our online form for a free federal criminal case consult.