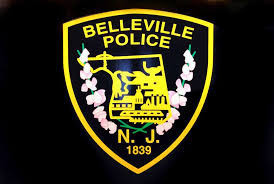 Police recently arrested a Belleville New Jersey man accused of causing the death of a Verona woman in a car crash.
The fatal auto accident occurred at 7:45 a.m. on March 3, 2017. According to law enforcement officials, the 25-year-old suspect was driving his 2006 Mitsubishi on Lakeside Avenue in Belleville NJ when he left the roadway and crashed into the 34-year-old victim at a bus stop.
The suspect also allegedly struck the victim's brother. The female victim died due to her injuries, while the male victim required hospitalization.
The suspect has been charged with death by auto, a first degree felony that carries a potential punishment of 10-20 years in NJ State Prison.
Additionally, the suspect was cited for numerous traffic offenses, including Driving While Under the Influence (DUI), drunk driving near a school, careless driving, reckless driving, and failure to maintain lane.
Moreover, the suspect was charged with assault by auto, illegal possession of a controlled dangerous substance (CDS), and possession of drug paraphernalia. It is unclear what type of drug the suspect was allegedly in possession of when police arrested him.
After being placed under arrest and processed, the suspect was remanded to the Essex County Correctional Facility in Newark, New Jersey.
For further information about this case, see the NorthJersey.com article, "Belleville Man Charged in Death of Verona Woman."