Failure to Register as a Sex Offender in Essex County, New Jersey
Newark Megan's Law Registration Lawyers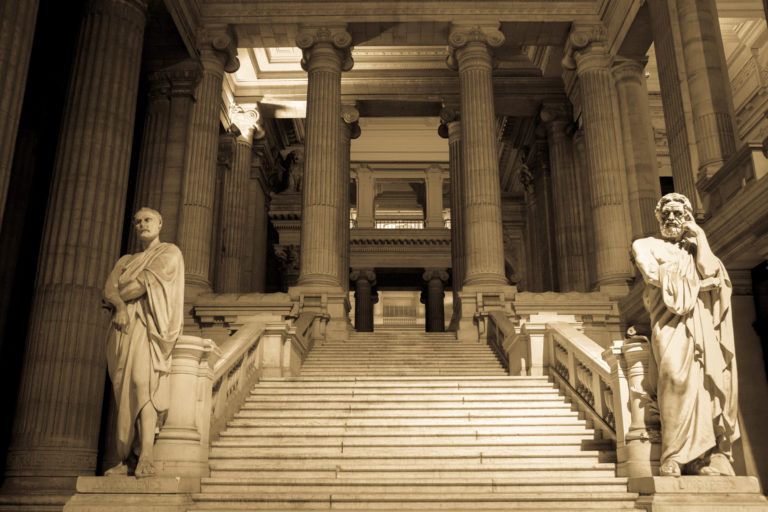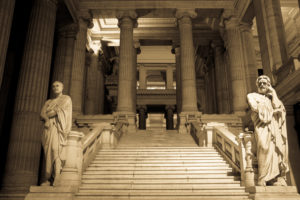 Under the New Jersey criminal code of justice, section 2C:7-2, a person who has been convicted of aggravated sexual assault, promoting prostitution of a child, criminal sexual contact with a minor and/or several other sex crimes must register with local or state law enforcement as a sex offender. This registration, mandated under Megan's Law, must include the sexual offender's appearance, address, place of employment and any educational institution where he or she is enrolled. Failure to disclose this information in the allotted time-frame is considered a third degree crime in New Jersey and could result in imprisonment for between three and five years.
If you or someone you love has been charged with a failure to register as a sex offender under Megan's Law in New Jersey, your next move should be to contact the experienced Essex County criminal defense attorneys at The Tormey Law Firm to discuss your legal options. With extensive experience in the realm of sex crimes, our law firm is thoroughly prepared to help you successfully resolve your case. Our firm's founder, Travis J. Tormey, has been called upon as a legal resource on Megan's Law in New Jersey and was featured discussing Megan's Law Registration Requirements in the Asbury Park Press. Our lawyers regularly assist clients in Bloomfield, Belleville, Orange, Maplewood, Montclair, and throughout the state. If you have been charged with failure to register as a sex offender in Essex County or elsewhere in New Jersey, contact our offices in Newark at 201-654-3464 for a free consultation today.
What You Need to Know about Sex Offender Registration in NJ
The Megan's Law statute is fairly straightforward. If you've been required to register as a sex offender in New Jersey, you must provide information to the police and local community about your appearance, where you live and work and the nature of your past crime(s). This also applies to individuals who've been convicted of sex crimes in other states and visit or relocate to New Jersey. You must also apply if:
You are required to register in another state and are enrolled at a New Jersey educational institution. You must register with local law enforcement and any law enforcement unit associated with the school within 10 days after you begin attending.
You are required to register in another state and are employed in NJ for more than 14 consecutive days or 30 total days. You must register within the city or town that your employer is located within 10 days after beginning work.
You've been released from incarceration on parole, probation, furlough, work release or a similar program. You must register at the time you are placed in the program.
In addition, people required to register as sex offenders must also periodically check in and verify their addresses every 90 days. You must also notify the applicable law enforcement agencies within 10 days of changing your address and upon any change in employment or school enrollment status (within five days).
Megan's Law Tier Classification
After you have completed sex offender registration, it is the responsibility of the county prosecutor's office to determine your tier classification. Your tier essentially refers to the assessment of your risk of re-offense, or the likelihood that you will commit another sex crime. You will be classified in one of three tiers, with Tier 1 representing the lowest public risk and Tier 3 representing the highest. Your assigned tier will determine the scope of dissemination. At Tier 1, law enforcement agencies are notified. At Tier 3, schools, day care centers, summer camps, community organizations and members of the public are notified in addition to the police.
Penalties for Failing to Register as a Sex Offender in New Jersey
As stated above, a violation of 2C:7-2 is a third-degree crime that is punishable by up to five years' imprisonment. However, there are other types of related violations that may result in separate charges, including failing to notify law enforcement of a change of address or employment in the allotted time, failure to notify police of access to the internet, providing false information or failing to verify your address in a timely manner. Each of these offenses are classified as fourth-degree crimes and are punishable by up to 18 months in prison.
Can I Get Off the Sex Offender Registry?
If you have committed just one sex crime, have not committed another for at least 15 years, and can prove that you are no longer a risk to society, you may be eligible to have your obligation to register as a sex offender terminated. Juvenile sex offenders who committed their original sex crimes under the age of 14 may have their obligation terminated at age 18 if the court determines that the offender is no longer a threat to the safety of the community.
Contact Maplewood Sex Offender Registration Attorneys for a Free Consultation
Through various stages of the sex offender registration process, a skilled New Jersey sex crimes lawyer can prove invaluable. Whether it's arguing for a lower sex offender tier, defending you against failure to register as a sex offender charges, explaining your obligation to register, or presenting your case to have your obligation terminated, the sex crimes defense attorneys at The Tormey Law Firm are here to help. Contact us at 201-654-3464 to schedule an initial consultation at your earliest convenience or fill out our online contact form. We always provide consultations free of charge.