Maintaining a CDS Production Facility Attorneys in Essex County NJ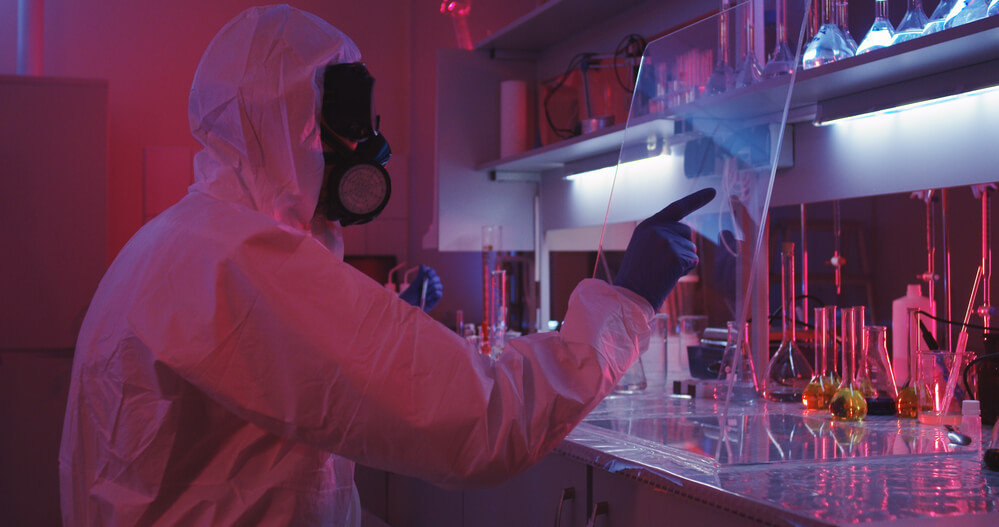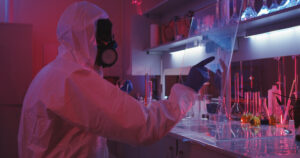 New Jersey law takes a hard stance on controlled substances to protect its citizens from harm. Use of certain controlled substances, as well as their distribution, carry hefty penalties in the criminal justice system of the state. Maintaining a facility that produces controlled dangerous substances (CDS) carries even steeper penalties. Maintaining or otherwise assisting with operations of a drug production facility subjects you to a first degree criminal offense. Crimes of the first degree in New Jersey are the most serious in the criminal defense system and lead to grave penal consequences. As a first degree offense, maintaining a CDS production facility could lead to up to twenty years in prison with a minimum sentence served before becoming eligible for parole, as well as a $750,000 fine or more, depending on the market value of substances the facility produces. A knowledgeable defense lawyer is essential when dealing with controlled dangerous substance charges based on maintaining, financing, operating, or otherwise engaging in the productions of an illegal drug facility in New Jersey.
If you are being prosecuted for keeping up or operating a CDS production facility in New Jersey, contact a member of our criminal defense team today. We assist clients facing charges for N.J.S.A. 2C:35-4 in Belleville, Fairfield, Verona, Maplewood, Livingston, Bloomfield, East Orange, and throughout Essex County. Call 201-654-3464 to speak with a lawyer right away in a free consultation or set up an appointment in our Newark office. Read on to learn more about why this charge is so serious.
What Can Be Considered a Controlled Dangerous Substance Production Facility in NJ?
According to N.J.S.A. 2C:35-4, a production facility is a setting in which the following controlled substances are manufactured, as well as any other Schedule I or II drugs: methamphetamine, flunitrazepam, phencyclidine, lysergic acid diethylamide, gamma hydroxybutyrate, and others. Marijuana is only legal to grow by licensed and state-approved growers since legalization.
Actions Involved in Maintaining a CDS Production Facility
N.J.S.A. 2C:35-4 outlines specific actions that constitute illegality as it regards controlled dangerous substance facilities. Anyone involved in maintaining, operating, aiding, promoting, financing, or participating in a CDS facility is subject to the full extent of penalties outlined in the law. The basic actions in a CDS facility maintenance charge are the direct operation of the facility and support of the facility's production behind the scenes. Those who have a hand in behind-the-scenes operations are just as on the hook as those who run day-to-day operations of the facility, as they, too, have a hand in getting dangerous controlled substances to a public whose lives are at risk by engaging with the drugs via unlawful means.
Penalties for N.J.S.A. 2C:35-4 in New Jersey
According to New Jersey Criminal Statutes N.J.S.A. 2C:35-4, a person who purposefully runs or finances a facility that produces schedule I or II drugs – including but not limited to such substances as methamphetamine and cocaine – is guilty of a first degree indictable offense. First degree indictable offenses are the most serious of New Jersey's felony crimes, and they carry a serious penalty. Penalties for maintaining or otherwise supporting a CDS facility include a prison term of between ten and twenty years and a fine of up to $750,000 or five times the street value of the seized drugs if more.
Speak with Newark Maintaining a CDS Production Facility Lawyers Today
With serious criminal drug production and manufacturing charges in New Jersey, the experience of a criminal defense attorney is what separates a worst-case scenario from a best-case scenario. Because maintaining a CDS facility, as well as distributing such drugs, risks the wellbeing and lives of many individuals, the criminal justice system takes a hard line on punishing involved individuals. In order to lessen the chances of receiving a full sentence for such a conviction, you need someone experienced in defending drug cases to the utmost extent for many years. Our skilled team of criminal defense lawyers has decades of experience successfully representing our clients in controlled substance manufacture and distribution cases in Essex Fells, Roseland, Irvington, West Orange, Caldwell, Millburn, and other towns in Essex County. If you have been charged with maintaining a CDS production facility, your outlook could be grim, but with proper legal defense, you could see years shaved off of your sentence and tens of thousands of dollars in fines reduced, perhaps a reduced charge, or even an acquittal. Contact an attorney on our team today at 201-654-3464 to discuss your case and how we can get started developing your best defense.