East Orange Juvenile Megan's Law Defense Attorneys
Criminal Defense Lawyer with Offices in Newark, New Jersey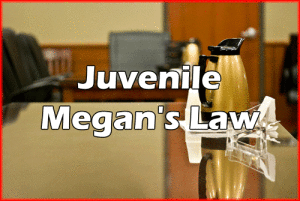 A conviction for a juvenile crime, particularly a juvenile sex crime, can have long-term consequences, including mandatory registration as a sex offender under New Jersey Megan's Law. If your child does not get a strong defense against these charges, they could he haunted by a juvenile sex crime conviction for the rest of their life. That's why it is essential for your son or daughter to obtain a knowledgeable attorney who is familiar with juvenile Megan's Law in New Jersey.
The Tormey Law Firm is a team of skilled criminal defense attorneys who have experience defending clients against sex crimes, including aggravated sexual assault, luring, and endangering the welfare of a child. Travis J. Tormey, the firm's founding partner has tremendous experience representing clients in sex crime cases throughout Essex County, including Newark, Bloomfield, and Belleville. Mr. Tormey's vast experience in this area of the law led to him being featured in the Asbury Park Press as a respected legal resource on Meghan's Law. Another one of our firm's attorneys is a former county prosecutor who prosecuted serious sexual offenses over the course of his career. Now he brings that expertise to our firm when defending clients against these same charges.
If your child has been charged with a juvenile sex crime in Essex County or anywhere else in New Jersey, the Tormey Law Firm can help. Call us today at 201-654-3464 to discuss the case.
Juvenile Sex Crimes: Megan's Law and Juvenile Offenders in Orange, NJ
New Jersey legislators enacted Megan's Law after a 7-year-old girl was lured to a convicted sex offender's home and tragically died. The law, which took effect on October 31, 1994, requires defendants convicted of specific sexual offenses to register as sex offenders and provide updates about any changes in address, employment, schooling, or other important circumstances. Local authorities then use this information to notify schools in the area and people living near the registrant's home. Additionally, the registrant's photograph is uploaded to the sex offender registry's internet database.
For juveniles charged with certain sex crimes, a conviction may require Megan's Law registration. Under certain circumstances, the juvenile is eligible for removal from Megan's Law registration when they reach the age of 18.
The law regarding sex offender registration in New Jersey is detailed under N.J.S.A. 2C:7-1 through N.J.S.A. 2C:7-21. According to these statutes, any defendant convicted, adjudicated delinquent, or found not guilty by reason of insanity for any of the following criminal offenses is subject to registration as a sex offender under Megan's Law:
Criminal Sexual Contact (if the victim is under the age of 18)
Kidnapping (where the victim is under 18 and the offender is not the parent)
Criminal Restraint (where the victim is under 18 and the offender is not the parent)
False Imprisonment (where the victim is under 18 and the offender is not the parent)
Sexual Assault
Aggravated Criminal Sexual Contact
Endangering the Welfare of a Minor by Engaging in Sexual Contact with a Minor
Endangering the Welfare of a Minor by knowingly receiving photos, films, or videos which depict a child engaging in a prohibited sexual act
Free Consultation with an Experienced Verona Juvenile Megan's Law Lawyer
The criminal trial team at the Tormey Law Firm has successfully represented countless juvenile clients charged with crimes in Municipal Courts and Superior Courts throughout New Jersey. This extensive experience has allowed us to develop advanced defense tactics that we can use to help your son or daughter. Call us now at (201)-654-3464 to speak with a member of our defense team, or email us to schedule a free consultation at our office in Newark, New Jersey.