Essex County Extreme Risk Protection Order Attorneys
Handling Firearms Seizure Hearings in Newark, NJ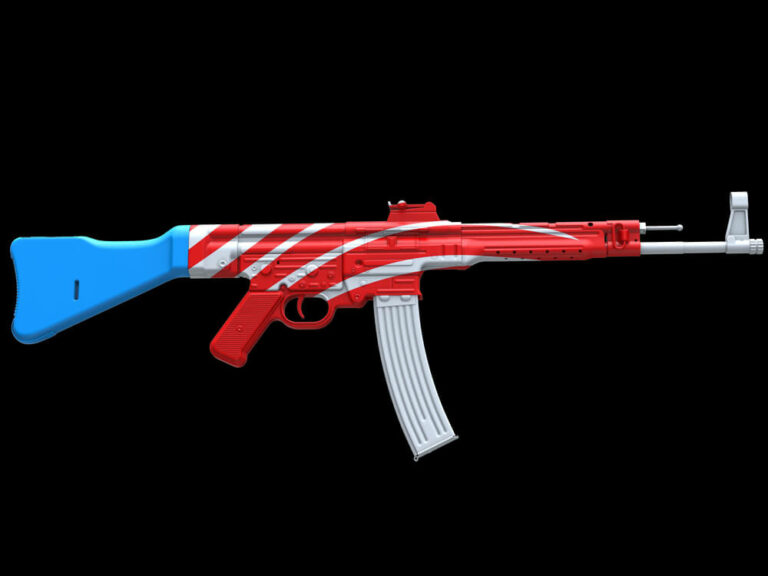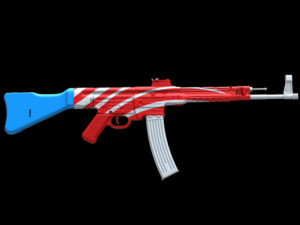 In 2019, the new law went into effect permitting the State of New Jersey to legally remove weapons from individuals and their homes through civil proceedings. This law is commonly referred to as ERPO which stands for Extreme Risk Protective Order. However, before a Final ERPO (FERPO) can be ordered there are certain requirements that must be met. An attorney well-versed in this area of the law can advise on the factors that are considered and how your case fits into the overall scheme of the law.
The law is relatively new and there are many nuances that are better dealt with by experienced firearms defense attorneys. After all, if that state initiated proceedings to seize your weapons or right to bear arms, there will be a hearing, live witnesses and testimony and evidence presented against you. Not all attorneys have experience in court or in conducting hearings and it is important to hire one that does. Our team of skilled Essex County firearms lawyers has handled numerous cases involving extreme risk protection orders in New Jersey and we are prepared to fight to protect your gun rights. If your weapons have been taken pursuant to NJ's red flag law, call us today to discuss your case free of charge. You can reach our Newark office at 201-654-3464 or proceed with contacting us online to get help from a gun lawyer regarding your specific ERPO case and defense. For now, read below for a general overview of the law concerning extreme risk protective orders in New Jersey.
The Reason behind New Jersey's ERPO Law
Over the past several years, in the news, we have increasingly witnessed the impacts of mass shootings, self-harm, and violence against others using firearms. Many of the accused assailants were said to have shown "red flags" of instability, mental illness, or suicidal or homicidal ideation. To combat the problem, New Jersey and other states have enacted ERPO that allows law enforcement to see the "red flag" and have the authority to do something about it before anything unfortunate happens to others. The ultimate goal of the ERPO is to avoid harm to anyone by curtailing the accused's right to firearms. However, before the process begins, there must be someone who initiates the proceeding.
Initiating an Extreme Risk Protection Order (ERPO) in New Jersey
The statute found in N.J.S.A. 2C:58-20 et seq. governs the filing of a temporary extreme risk protection order (TERPO). Under this provision, a petitioner may file for an order against anyone who poses a "significant" risk of self-injury or injury to others. In many cases, a household member or family member witnesses behavior that causes alarm. Such behavior may include domestic violence, threats, talk of suicide, threats of harm to others, substance abuse, or mental instability. The person who witnesses this may in turn contact law enforcement to assist him or her in investigating the well-being of the person and filing a petition for a temporary extreme risk protective order (TERPO).
Next, after a petition is filed, a Judge reviews the application. If satisfied with the contents, the Judge may implement the TERPO. Issuing a TERPO authorizes a Judge to sign a search warrant for the immediate seizure of any weapons belonging to the individual as well as any weapons that he or she may have access to. Additionally, the right to own firearms or have access to the Firearms ID card is also taken at this time. Simply put, the ultimate goal of the TERPO is to remove the possibility of the individual harming himself or others with a firearm. However, before the TERPO is issued, the application must be made and certain facts alleged.
What is Required to Issue a Temporary Extreme Risk Protection Order in NJ
The application for the TERPO is referred to as a petition. The person filing the petition is thus the "petitioner" and he or she must set forth certain facts in order to be fruitful in obtaining a TERPO. The petition must contain an affidavit (sworn statement) setting forth the basis for the position that an ERPO is needed. The alleged facts are presented in the petition as well as a statement about the weapons that may belong to the person against whom the order is sought. This information is presented to a judge for a temporary order. At this early stage, witnesses do not have to be produced and the judge can rely on the affidavit. If the Judge believes that there is sufficient information to warrant a protective order, she will issue the temporary extreme risk protective order and set the matter down for a final hearing.
It is imperative that you retain an attorney prior to the final hearing because your rights may be severely and permanently curtailed and evidence mounted against you. If a final order is entered, you will lose the ability to own firearms, will be restrained from possessing firearms, and must forfeit your firearms ID card.
Can You Prevent a Final Extreme Risk Protection Order from being Entered?
Before you sustain the loss of your rights under the second amendment, a final hearing will be ordered. At a final hearing, a prosecutor has the option of taking over the case and orchestrating the hearing. At the hearing, the state will attempt to prove by a preponderance of evidence (more likely than not) that an order is necessary to protect you or others.
The prosecutor will call upon witnesses who may provide pertinent testimony about your overall wellbeing and the need for protection. Often the main witness is the Petitioner. He or she is usually the person who may have witnessed the unstable behavior or who otherwise sought to have weapons removed from the home or restraining the person from obtaining a firearm ID card. This person may be a household member or law enforcement officer.
Factors the court considers in issuing a FERPO:
The petitioner and other witnesses will testify as to the facts surrounding the petition as well any other matters for the judge to consider. For example, evidence for the judge to consider includes:
History of domestic violence
History of arrests
History of violence
History of threats or use of force
History of animal cruelty
History of substance abuse
Recent acquisition of a firearm
History of mental illness
Treatment for mental illness
There are other factors that the judge may consider and the above should not be taken to over simply the matter. The fact is that ERPOs can be very complicated and require careful planning.
Talk to Newark Extreme Risk Protection Order Lawyer Today
There are many moving parts in a case involving an ERPO. As such, it is better left to seasoned weapons lawyers to handle such hearings and it should not be left to the individual. Many times, people believe that they can handle it themselves or are talked into giving up their rights. This is ill-advised and can have negative impacts beyond your comprehension. For this reason, you should seriously consider hiring defense counsel if your weapons have been seized by the state in connection with an extreme risk protection order. Our skilled attorneys will confront the allegations you're facing and go to bat for your constitutional rights under the Second Amendment. If you have an upcoming final hearing for an ERPO in Essex County, rather than go alone, talk to an experienced defense attorney who will be by your side. Call our attorneys at 201-654-3464 now for a free consultation.