Employing a Minor to Distribute Drugs Charges in Essex County NJ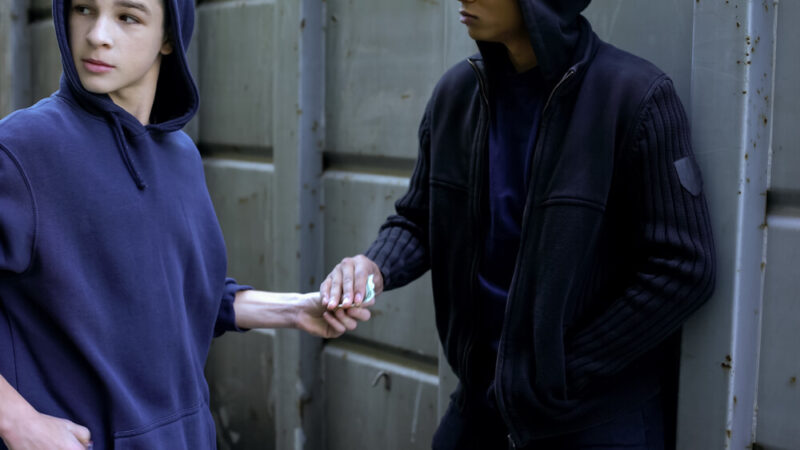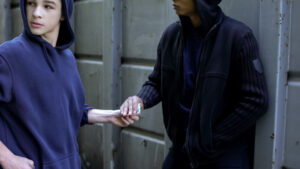 All operations which involve the distribution of large quantities of drugs or the maintenance and manufacture of a drug facility are serious felonies in New Jersey with severe consequences. Those consequences are amplified, however, if such activity involves the employment of a person under the age of 18. If you have been charged with employing a minor in a drug operation, you need a strong defense. Our team aggressively defends clients charged with using juveniles to sell drugs in violation of NJSA 2C:35-6, in Essex Fells, Verona, Roseland, Millburn, Bloomfield, South Orange, Belleville, and elsewhere in Essex County. Contact us at 201-654-3464 for a free consultation.
Drug Distribution Using Juveniles in New Jersey
Youth under the age of 18 can be roped into drug distribution schemes in a number of ways. Often, they are friends of the defendant. Other times, they are family members who are told they have no choice in the matter. In other cases, they are protected or, contrarily, threatened by a drug distributor; or they are well-paid. In all of these instances, the employer may be charged with running a drug distribution scheme involving minors in New Jersey.
When they are included, youth are often involved in the retail and near-retail level of drug distribution, a fairly low level on the hierarchical scale. Drug distributors use minors to deliver large quantities of drugs to street dealers for sale. Youth are also often included in the preparation of drugs in drug facilities where the drugs are later packaged and distributed.
New Jersey law prohibits one from employing a juvenile for drug distribution in New Jersey. This means that no minor can be used in the maintenance of a facility producing or housing controlled drug substances, nor can they be involved in their distribution. While it is illegal for anyone to participate in these activities, involving a minor in them leads to more serious consequences for the person responsible.
N.J.S.A. 2C:35-6 Offense Penalties
According to NJSA 2C:35-6, anyone who is legal of age and employs or otherwise directs a minor under 18 in the maintenance of a controlled drug facility or distribution of controlled drugs is guilty of a felony-level (indictable) offense. Such an offense is a second-degree felony that carries between five to ten years in prison, as well as up to $500,000 in fines or five times the street value of the drugs involved in the scheme. Additionally, because of the severity of the crime, there is a mandatory minimum sentence of five years without opportunity for parole.
Additional Charges for Employing a Minor to Sell Drugs in NJ
A charge involving a minor in a drug distribution or production scheme is often one that comes alongside other serious charges. Primary among them is the operation of a controlled drug substance production facility, which under NJSA 2C:35-4 is a first degree felony, punishable by up to 20 years in prison and $750,000 in fines. Multiple charges become compounded, so a defendant faces much more severe sentences and steeper fines.
Consult Livingston Defense Lawyers for Employing a Juvenile in a Drug Distribution Scheme
If you have been charged with using a minor for the distribution or sale of controlled dangerous substances in Maplewood, Livingston, Short Hills, Fairfield, West Orange, Essex County, or elsewhere in the greater New Jersey area, you face a serious crime. Likely, you may also face other drug charges that are equally or even more serious and could be looking at decades in prison and upwards of a million dollars in fines. When it comes to employing a minor in drug distribution, you cannot use the defense that you thought they were of legal age, even if you have reasonable cause. You need a criminal defense attorney who is experienced and skilled in handling serious felony charges and can adeptly defend your case. Contact us today at 201-654-3464 to speak with one of our lawyers regarding your case. You have the right to be adeptly defended and we are ready to help.