Drug Distribution within 500 Feet of Public Property in Essex County NJ
Newark Distribution of CDS in Public Park, Building, Housing Facility Defense Lawyers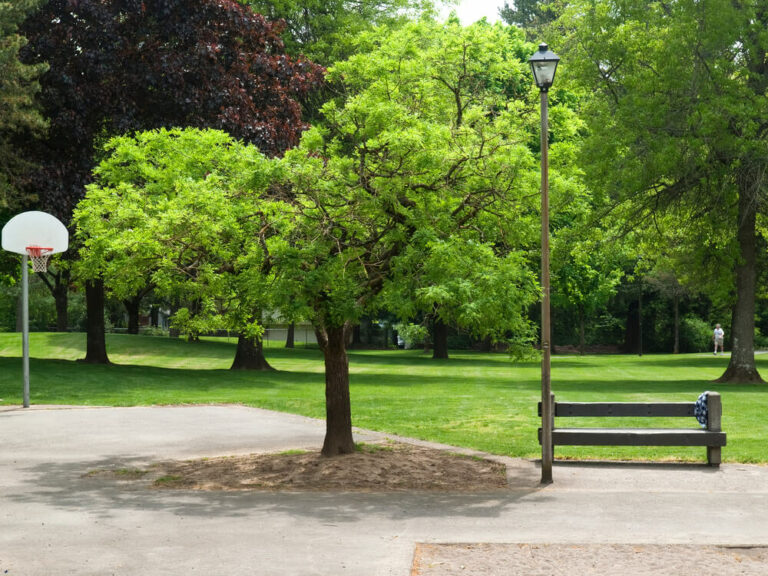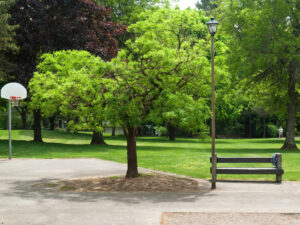 The consequences for drug crimes in New Jersey can be devastating; this is especially the case with drug distribution charges. Generally, drug distribution offenses can take place and leave the defendant with serious, damaging repercussions that affect many areas of life, from personal, to financial, to even jeopardizing your right to live freely. However, when said allegations are in particular areas, the charge for selling drugs or possessing drugs with intent to sell gets elevated with even more penalties, fines and prison time. The State of New Jersey criminalizes conduct where an individual distributes, possesses with intent to distribute, or dispenses controlled dangerous substances on public property. There are certain types of property where this type of behavior is strictly prohibited. Pursuant to N.J.S.A. 2C:35-7.1, a person may be found guilty of this type of offense when he or she distributes controlled dangerous substances in a public park, public building, or publicly funded housing, or within 500 feet of said property. Depending on the type of drug involved, this charge can result in a defendant facing second degree or third degree felony charges.
The criminal defense attorneys at The Tormey Law Firm genuinely take the time to go through your case and help you understand the allegations you have against you. In cases where you have been accused of distributing drugs in one of the specifically delineated areas of "public property," we know how much is on the line and what needs to be done to mount the best possible defense. Our lawyers are dedicated to protecting your interests and defending your freedom when faced with serious CDS distribution charges in public spaces and facilities throughout Essex County, NJ, such as Newark, Montclair, Bloomfield, West Orange, South Orange, and Verona. To talk through the details of your case with a lawyer who can help further advise and assist you, contact our office in Newark at (201)-654-3464. A member of our defense team is available to provide you with a free confidential consultation anytime.
Charged with Drug Distribution on Public Property in New Jersey, How can it be Proven?
The State can attempt to meet its burden that a person was on or within 500 feet of the public property by providing testimony of witnesses that know and/or use the particular facility. In addition, a map must also be provided by the State to indicate that the alleged act was on or within this public area. Similarly, it can be argued that if the drugs are within the prohibited zone but the person is not there, then the individual cannot be found guilty of this offense. Further, it is not required that you are on the public property in order to be found guilty of this offense. Instead, the standard of reasonableness can be used to make said determination.
Examples of the Areas that can Result in N.J.S.A. 2C:35-7.1 Charges
As previously indicated, there are certain types of public property that are used within the purview of the statute. These include:
A public housing facility that is owned or leased by public housing authority,
A public park or recreation facility, or
Public buildings which are owned or leased public property (i.e. libraries and museums).
Penalties for Distributing Drugs within 500 Feet of Public Park in New Jersey 
Individuals that have violated an offense of this nature face serious consequences. The penalties include monetary fines up to $150,000 and a minimum of 5 years to a maximum period of 10 years in prison for a crime of the second degree. For a third degree charge for public property distribution, a prison term of 3 to 5 years applies and this is very limited to minimal quantities of marijuana.
Defense Options to Fight CDS Distribution and Intent to Distribute Near Public Parks, Buildings, and Housing Projects
There may be affirmative defenses available to individuals that were not actually in possession of controlled dangerous substances or may have had a prescription for certain Scheduled substances. Thus, if there was no transaction, one may argue that the conduct did not take place so it did not cause harm. Additionally, there may be defenses available to you depending on the facts of your case, such as if the area was not deemed as public by local government. Other arguments that could be made would be if the statute was vague, resulting in an individual not having notice and not knowing that he or she essentially committed a crime. This is immediately refuted by the language in the statute alone making this crime strict liability. A strict liability crime means that just by your violation of the statute alone, it is enough to be found guilty. It does not require the mental state (i.e. purpose or intent to be on the property) to be found guilty. In a crime of this nature the intent necessary would be the intent to exchange drugs for money.
Other considerations: For these types of matters, mistake of law is not a defense, because it is clear through the statute that this type of act is prohibited. Furthermore, it is a concern for safety for the children or adolescents and creates a substantial risk just by participating in these activities.
Example: What if you were down the block from your local museum after the museum's hours of operation around 9pm. Around that time, you meet someone to exchange one bag of cocaine for a certain amount of money. Right after the transaction, you are stopped by police because an undercover officer witnessed the deal take place. Can you argue that because the museum was closed at that time that the applicability of the statute is erroneous? Unfortunately for cases of this nature, a public building does not have to be open to the public in order for someone to be charged with this offense. Additionally, it would not be a strong defense to argue that you were unaware of the museum or were within 500 feet of the museum because the knowledge or intent to be on the property is not necessary to be convicted of a crime of this nature.
Talk to South Orange NJ Public Property Drug Distribution Attorneys Today
When it comes to charges for distributing and intent to distribute drugs near public housing, parks, and buildings, the purpose of a statute of this nature is to protect the health, safety and welfare of the community at large and act as a deterrent for youth and vulnerable communities that visit or participate in activities within the area. Although all statutes aim to protect the public, crimes that involve disseminating drugs to the public are even more highly penalized because of severe impact it can have on the public. Thus, it would be beneficial to consult and discuss your case with a seasoned and skilled criminal defense attorney as soon as you are able. Particularly, there may be a reason to suppress the evidence of your encounter depending on the circumstances of your case. Similarly, there may be reason to have one or more of your charges dismissed.
Each case should be examined based on the evidence involved and how it was obtained. Your options for handling the case may also be influenced by your criminal background and many other individualized factors. The team of lawyers at The Tormey Law Firm takes matters of this nature very seriously, because we fully understand the impact of drug distribution allegations in protected areas throughout New Jersey. Have our team of attorneys explain your charges, available defenses and build a smart and strategic defense based on the facts of your case. Contact us today at (201)-654-3464 for a free consultation.