New Jersey Passed a Law in 2021 That Increased the Penalty for Strangulation.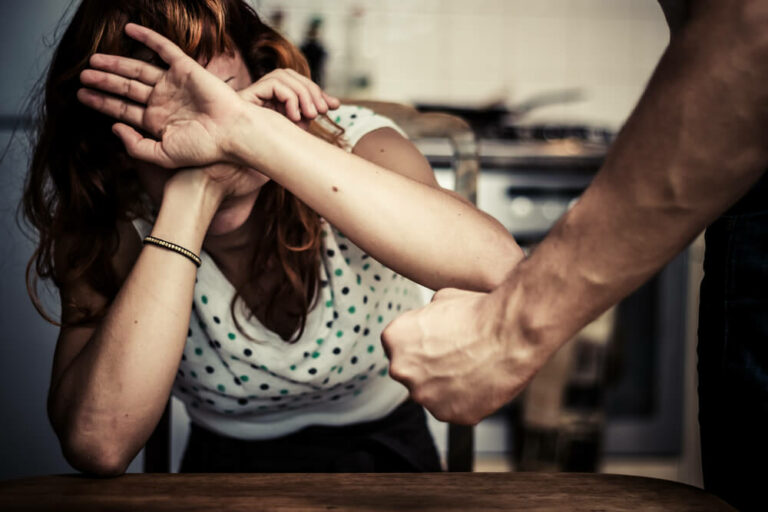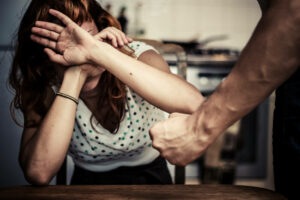 During the COVID-19 pandemic and lockdowns, the cases of domestic violence around the United States skyrocketed. Many of these domestic violence cases resulted in death. One of the manifestations of domestic violence that often led to death in New Jersey was strangulation. In order to curb those instances, New Jersey passed legislation in 2021 elevating the penalty for the crime of strangulation. Strangulation, which beforehand was a third degree felony crime carrying up to five years in prison and $15,000 in fines, was converted by the law to a second degree offense, carrying a much steeper 10-year prison sentence and up to $150,000 fine.
If you have been charged with strangulation in New Jersey, you face severe penalties and must seek the legal counsel of an experienced criminal defense attorney to adequately contest these extreme indictable criminal charges. Contact our team for a free consultation at 201-654-3464 if you have been arrested for strangulation in a domestic violence case in Livingston, Nutley, Newark, Cedar Grove, Belleville, South Orange, West Caldwell, Millburn, Essex Fells, or elsewhere in Essex County, New Jersey. Our criminal defense lawyers are ready to challenge aggravated assault charges, a restraining order, and any other criminal charges that may have been filed against you.
Legal Definition of Strangulation in New Jersey
According to NJSA 2C:12-1(b)(13), strangulation is a type of felony aggravated assault. The statute states that it is considered illegal assault to cause bodily injury to another by obstructing their breathing or blood circulation, thus strangling them. Such an act could be committed actively or by "extreme indifference to the value of the human life." Strangulation can occur as an act of domestic violence when the victim meets the criteria of a domestic violence relationship, whether current or past, with the actor. When the defendant is charged with domestic violence-related strangulation under NJ law, the criminal implications are huge.
In order to convict a defendant of strangulation, the prosecution must prove distinct things: the defendant obstructed the breathing or blood circulation of the victim; this was done by putting pressure on the neck or throat, or by covering/smothering the mouth or nose; and such actions were either committed knowingly or as a reckless act of indifference to the victim's life. The prosecution must also prove that the victim meets the definition of victim of domestic violence. As in any criminal proceeding, the defendant is considered innocent until proven guilty beyond a reasonable doubt. Because a prosecutor carries the burden of proof in such a case, having an experienced criminal defense attorney on your side is an invaluable support to the outcome of your case and could amount to a difference in the quality of years of your life.
Strangulation Offenses and Corresponding Penalties in NJ
As noted, domestic violence strangulation charges are considered second degree offenses with a possible penalty of up to 10 years in prison and up to $150,000 in fines. The 2021 law elevating the degree of strangulation charges from third to second has a profound impact on possible outcomes for alleged perpetrators. This is because third degree crimes provide the opportunity for less prison time, while second degree crimes carry a presumption of incarceration plus the assumed disqualification for diversionary programs, due to the classification of this offense as a crime of domestic violence.
Are Restraining Order Proceedings and Criminal Proceedings for Strangulation in NJ the Same?
If an incident of domestic violence occurs leading to the criminal strangulation charge, the victim may file a temporary restraining order (TRO) to prevent the alleged perpetrator from approaching the alleged victim. Once a TRO is filed, a final restraining order (FRO) hearing will be put on the books. However, the FRO hearing is a civil proceeding that is not related to the criminal proceedings regarding the strangulation charge. If a domestic violence victim decides not to move forward with a TRO, the defendant will still face criminal strangulation charges.
Contact Our Newark Strangulation Defense Attorneys for Assistance with Your Domestic Violence Choking Case in Essex County NJ
The stakes are incredibly high for a person who has been accused of strangulation, whether in a domestic violence-related incident resulting in criminal charges, a restraining order, or both. In such serious circumstances, the experienced legal counsel of a criminal defense team handling restraining orders and criminal strangulation charges and other domestic violence assault charges is necessary. A strangulation defense attorney at our Essex County office will thoroughly investigate your case's circumstances to determine the road forward that limits longstanding consequences and gets you back to your life as soon as possible. Our team of criminal defense attorneys is experienced in representing clients' legal rights in criminal and civil courts in domestic violence cases in West Orange, Maplewood, Montclair, Fairfield, Bloomfield, Verona, and other Essex County areas, particularly those involving strangulation. Contact us today at 201-654-3464 to set up a confidential free consultation with us to discuss your case and learn how we can help.