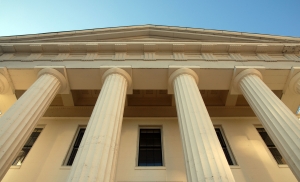 On January 21, 2014, Governor Chris Christie signed into law a number of leftover bills from the prior legislative session.
Among the laws that Christie signed off on was bill A-3254. This bill amends N.J.S.A. 2B:12-23.1, "Penalties Payable in Installments; Alternative Penalties." The amendment adds new language to the statute that will allow Municipal Court judges in criminal cases to order anyone found guilty of a crime to perform community service in lieu of paying a fine.
Ordinarily, when a defendant is ordered to pay a fine but is unable to do so, they are subject to jail time. When this happens, the defendant is given credit against the amount owed for each day of confinement.
However, the change in the law will give judges discretion to allow individuals who are unable to pay expensive court fines to instead perform community service.
This new amendment serves the interests of both justice and efficiency. County jails will now be less inundated with time-payment offenders, which will save thousands of taxpayer dollars. Moreover, non-violent offenders will not be subject to jail time simply because they lack sufficient funds to pay fines.
For the full text version of A-3254, visit the New Jersey Judiciary site.