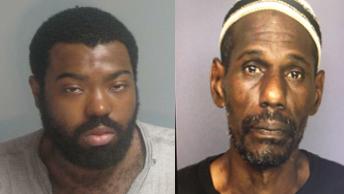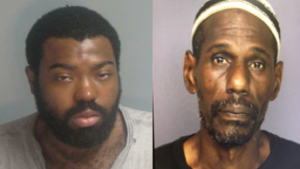 Police recently arrested two Newark NJ men accused of burglarizing commercial properties throughout the city.
The suspects are a 27-year-old Newark resident and a 56-year-old Newark resident. The men allegedly broke into several businesses between April 14 and April 19.
The 27-year-old suspect allegedly burglarized Zap Car Wash on Broad Street, Dr. Shack Chicken on Market Street, Dollar Tree on Springfield Avenue, Popeye's fast food restaurant on Frelinghuysen Avenue, and Burger King on Elizabeth Avenue. According to law enforcement, the suspect broke into the Broad Street car wash on two occasions.
Newark NJ detectives investigated the burglaries and eventually captured the suspect. He was subsequently charged with six counts of burglary and multiple counts of criminal mischief, theft of movable property, and possession of burglary tools.
The 56-year-old suspect allegedly burglarized different businesses in Newark, including Westrock Warehouse on McCarter Highway, JFC Motor on Broadway, Roman Asphalt on Ogden Street, and DCI Signs & Awnings on Riverside Lane.
Newark detectives apprehended the burglary suspect and charged him with six counts of burglary and single counts of possession of burglary tools and receiving stolen property.
For additional information about these cases, access the NJ.com article, "2 Suspected in Series of Newark Burglaries Arrested."