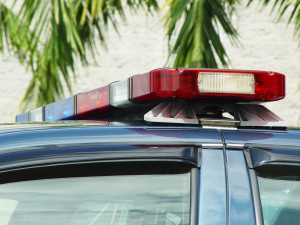 Governor Chris Christie recently signed into law S-530, which addresses the problem of slow drivers in the left lane on NJ roadways.
These kinds of traffic violations are common. We have all been stuck behind a slow driver who insists upon driving in the left lane of the New Jersey Parkway. In fact, the YouTube sensation "Cop trolls slowpoke driver in the fast lane" shows this common scenario on New Jersey highways.
NJ police recognize the danger that these drivers pose to the general community. People often resort to passing these slow drivers on the right, which is a ticketable offense. That's because passing on the right creates a dangerous condition in which cars accelerate in blind spots in an effort to avoid the slow driver.
Despite the obvious risks, far too many drivers take their chances because they don't want to be stuck behind a slow driver.
The new law attempts to address this problem by increasing the amount of fines that can be imposed on motorists who fail to keep right. Additionally, the new law increases the fines for drivers who fail to observe traffic lanes. The range of the fines uses to be $50–$200; the range of fines is now $100–$300.
To learn more about the new law, view: N.J.S.A. 39:4-82.