Newark Vehicular Homicide Attorneys
Defense Lawyers for Death By Auto Charges in Essex County, New Jersey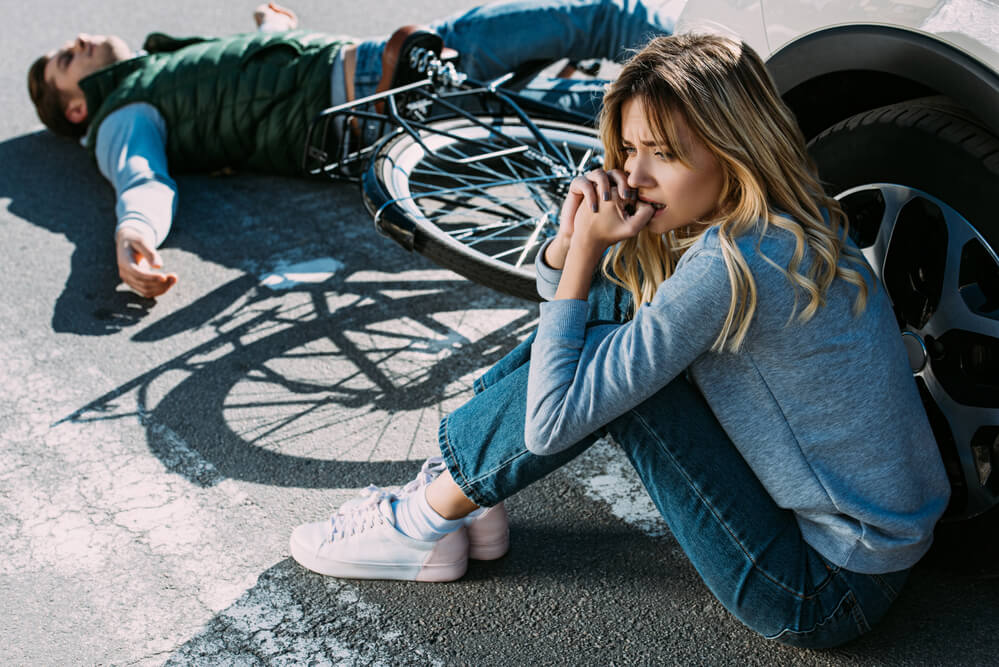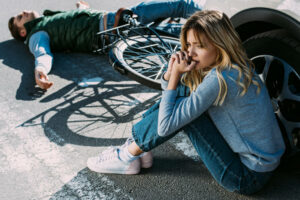 A blink of an eye—that's how long it takes for lives to be ended, destroyed, and forever changed following a death by auto. Few people believe that their life will be ended in an automobile accident and far more people fear much more remote risks like flying in an airplane or even riding a rollercoaster. The truth is death by auto is the leading cause of death nationwide for people under the age of 55. In 2019, New Jersey saw over 500 fatal car accidents. Much like few people imagine being the victim of a fatal car accident, not very many ever dream of being responsible for such a tragedy. If you have been accused of causing an accident in which someone died, you need to understand the nuances and legal consequences of vehicular homicide in the state of New Jersey. As you will read, this type of criminal offense is different from a driver merely being negligent and their negligence ultimately resulting in the death of a passenger or another driver. If you have been criminally charged with vehicular homicide or aggravated murder following a motor vehicle accident in New Jersey, then you are facing very severe legal consequences and significant jail time. Therefore, it is critical that you fully understand the charges against you and contact a knowledgeable criminal defense attorney immediately.
Under the law in New Jersey, charges related to any type of homicide are treated with great seriousness. This requires highly experienced attorneys who know how to carefully and vigorously fight for your rights. The attorneys at our criminal defense firm have proven experience and are ready to hear your case and build a solid defense advocating for you in front of the judicial entities. Don't hesitate to contact our office by calling 201-654-3464, or you can also complete our online contact form and arrange an initial, free, and private consultation. We defend clients all over Essex County, NJ, including in Belleville, Glen Ridge, Montclair, Bloomfield, Short Hills, Maplewood, Millburn, Essex Fells, and other areas.
How is Vehicular Homicide Understood Under NJ Law?
Vehicular homicide occurs when certain actions by a driver result in the death of someone else. The victim could be a passenger of the defendant's vehicle, another driver, the passenger of another vehicle, or a pedestrian. Vehicular homicide a criminal offense in New Jersey under N.J.S.A. 2C:11-5 and includes several different offenses based on the driver's level of recklessness, if the accident occurred in a school zone, and/or if the driver was intoxicated at the time of the accident. In some cases, explained further below, the driver may be subject to strict liability for vehicular homicide. Death by auto can also be prosecuted under N.J.S.A. 2C:11-4 as aggravated manslaughter.
What Reckless Vehicular Homicide Means
Reckless vehicular homicide is a second degree criminal offense in which the defendant operated a motor vehicle in a reckless manner, which means that their conduct created a substantial and unjustifiable risk of death, but they consciously disregarded that risk. Essentially, the driver knew or should have known that their actions could possibly cause the death of another person, but they drove in that manner anyway.
What is the Process to Prove Reckless Vehicular Homicide in New Jersey?
To prove reckless vehicular homicide, the prosecution must prove beyond a reasonable doubt that the defendant operated a motor vehicle in a way that deviated from a reasonable standard of care so much as to be reckless, demonstrating a conscious disregard for a substantial and unjustifiable risk of death to another person. Then, the prosecution must prove that the defendant's reckless driving was the actual and proximate cause of the victim's death. Simply put, they must prove that the defendant's driving was the direct cause of the victim's death and not another intervening event.
What Makes a Vehicular Homicide a First Degree Crime in NJ?
Vehicular homicide is charged as a first degree crime when an intoxicated driver causes the death of another person in a school zone. A death resulting from an automobile accident may also lead to first degree criminal charges of aggravated manslaughter if the defendant operated a motor vehicle in a way that demonstrated extreme recklessness and indifference to human life. Compared to the offense of reckless vehicular homicide, aggravated manslaughter involves conduct by the defendant which disregards that the death of another person is a probable outcome of the defendant's actions.
Potential Penalties for First Degree and Second Degree Vehicular Homicide
If convicted of first degree reckless vehicular homicide for driving intoxicated and killing another person in a school zone, a defendant may be sentenced to 10 to 20 years in prison and be ordered to pay fines of up to $200,000. This offense is subject to New Jersey's "No Early Release Act" (NERA)," which means that those convicted must serve at least 85% of their sentence before they are eligible for parole. The purpose of NERA is to ensure that defendant's convicted of serious crimes serve the majority of their sentence.
If convicted of aggravated murder, a defendant may be sentenced to imprisonment of 10 to 30 years. This offense is also subject to NERA's period of parole ineligibly until 85% of the defendant's sentence is served. Second degree reckless vehicular homicide carries a potential prison sentence of 5 to 10 years, subject to NERA parole ineligibility, with fines of up to $150,000.
Proving Strict Liability Vehicular Homicide in NJ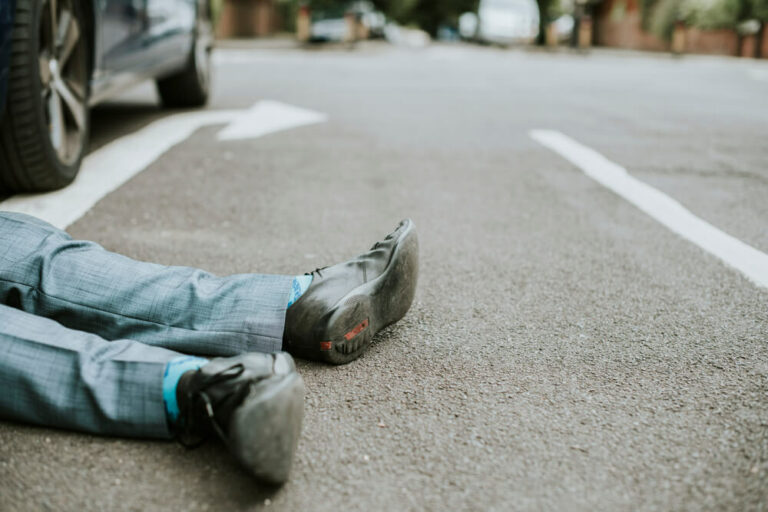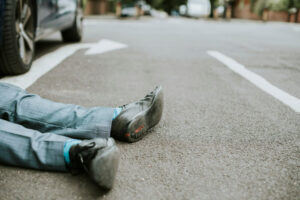 Under N.J.S.A. 2C:11-5.3, if a driver is intoxicated while operating a motor vehicle and their operation of the vehicle is the cause of someone's death, the prosecution need not prove that the defendant acted reckless in order to secure a guilty verdict. The prosecution must simply prove that the driver operated a motor vehicle while under the influence of drugs or alcohol, the operation of that motor vehicle caused someone's death, and the resulting death was not too remote from the defendant's conduct, nor was it too dependent on the actions of the victim or another person so as to make holding the defendant responsible unjust.
The Detrimental Effect of Blood Alcohol Concentration for Vehicular Manslaughter
When a motor vehicle accident results in the death of a passenger, another driver, a passenger, or anyone else, driving while intoxicated (DWI) and a driver's blood alcohol concentration (BAC) are very significant factors in the type of criminal offense and degree of offense that a driver may be charged with. Being intoxicated at the time of a fatal accident subjects a driver to strict liability, which means they can be held criminally responsible for vehicular homicide, even if they did not necessarily operate the motor vehicle in a way that would have met the definition of "reckless" but for their state of intoxication.
Talk to Livingston Vehicular Homicide Lawyers about Your Defense
If you were involved in a fatal motor vehicle accident and have been charged with vehicular homicide or fear that you may be, it is imperative that you contact an experienced criminal defense attorney today for a review of your case. You may see many ads or articles from personal injury attorneys discussing fatal car accidents, but a personal injury lawyer is not who you need the help of when the words "homicide" or "aggravated manslaughter" are being used. To avoid serious jail time, you need the help of a criminal defense attorney who will leave no stone unturned in aggressively defending you against these charges. Our Newark criminal lawyers will fight tooth and nail to prove your innocence in a death by auto case that occurred in Nutley, Cedar Grove, Verona, Livingston, West Orange, Essex County, and throughout the greater New Jersey area. Contact us at 201-654-3464  to set up an initial free consultation with our attorneys today.