DWI Charges Dismissed in Wayne, NJ
Arrested for Drunk Driving in Wayne – Need Lawyer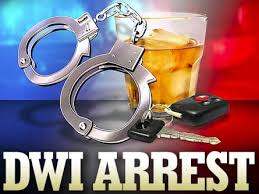 Driving while intoxicated (DWI) ticket in Wayne NJ? Need an attorney? We can help.
Travis J. Tormey recently defended a client who had been charged with drunk driving in Wayne, NJ. Mr. Tormey represented the client in Wayne Municipal Court and successfully argued to get the client's blood test results suppressed.
The client was charged with driving while intoxicated (DWI) after allegedly being involved in a DWI accident. Drunk driving is considered a violation of N.J.S.A. 39:4-50 and carries severe penalties, even for a first offense. The potential DWI penalties in this case included license suspension for a period of 1 year, heavy fines, required courses at the Intoxicated Driver Resource Center (IDRC), and mandatory installation of an ignition interlock device on all of the client's vehicles after his license was restored.
The client's DWI charges stemmed from a single-vehicle accident in which the client crashed into a guardrail. The accident left the driver with serious injuries: he split his face open above the left eye and later required plastic surgery. The client's injuries were so severe that he could not perform field sobriety tests at the accident scene. In most DUI cases, police need to obtain a warrant before seizing the driver's blood for drug and alcohol testing. However, in this case, law enforcement failed to obtain a warrant before drawing the client's blood. Instead, police allegedly got "verbal" consent from the driver, who was disoriented as a result of his head injuries. Additionally, police officers did not tell the client that he had a right to refuse blood testing.
Fight a DWI Arrest in Wayne NJ with Our Lawyers – Free Consultations
Mr. Tormey began his defense of the client by appearing in Wayne Municipal Court and filing a motion to suppress the blood test results in the case. Mr. Tormey argued that Wayne NJ police illegally obtained the blood results without a warrant. Mr. Tormey also argued that prosecutors could not rely on the consent exception to the warrant requirement because the client's head injuries rendered him incapable of providing consent. The municipal court judge granted Mr. Tormey's motion and suppressed the blood test results. This prompted the prosecution to dismiss the DWI case. This outcome represented a huge victory for the Tormey Law Firm.