Millburn Shoplifting Charges Dismissed
Shoplifting Lawyers in Millburn, New Jersey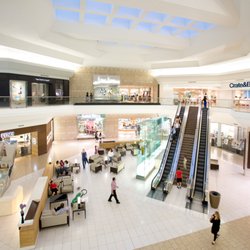 Have you been wrongfully accused of shoplifting in Millburn? Were you arrested and received a summons to appear in court? We can help. Here is a real case we handled successfully for one of our happy clients.
The Tormey Law Firm recently achieved a dismissal on behalf of a client facing shoplifting charges in Millburn, New Jersey. The client was accused of stealing merchandise from the Sephora located in the Short Hills Mall. Since the alleged offense occurred in Millburn, the case was adjudicated in Millburn Municipal Court. In this specific situation, the alleged theft was valued at $150. Under New Jersey's Shoplifting Statute, N.J.S.A. 2C:20-11(b)(1), shoplifting crimes involving $200 or less are graded as disorderly persons offenses.
A disorderly persons offense is similar to a misdemeanor in New Jersey and is punishable by up to 6 months in the county jail and a fine of up to $1,000. This is a less serious charge than an indictable offense, which would have been transferred to the Essex County Superior Court. Indictable offenses, also known as felonies, may result in a New Jersey State Prison sentence for those convicted.
In this case, there were special circumstances because the client had been charged with shoplifting in Madison prior to this incident. She was currently seeking to have the Madison shoplifting case dismissed by completing the Conditional Dismissal Program. Through the Conditional Dismissal Program, defendants with no prior criminal record can get their shoplifting charges dismissed by  completing a period of probation.
Due to the client's current enrollment in this diversionary program, a new conviction for shoplifting would mean she had failed out of the conditional dismissal program and would be tried in the Madison shoplifting case as well. With so much on the line, she called The Tormey Law Firm for help.
Mr. Tormey immediately went to work on the case, requesting the evidence. However, the State only provided the police report associated with the incident, omitting a critical piece of evidence: the supposed video surveillance from the store. The police report indicated the existence of this security footage, but it was not provided to the defense. Mr. Tormey requested the video several times to no avail. Then, the representative from the Sephora store failed to appear in court to testify about the alleged shoplifting crime. Mr. Tormey immediately submitted a motion to have the charges dismissed based on these factors and it was granted.
With the shoplifting charges dismissed in Millburn Municipal Court, the client can complete the current probationary term of the Madison Conditional Dismissal Program potentially have no convictions for shoplifting on her criminal record. She is also eligible to expunge the arrests for shoplifting 6 months after she completes Conditional Dismissal, after which she can answer "no" when asked if she was ever arrested or charged with a crime. As a college student, this will be extremely valuable to her future as she pursues job opportunities and builds a career.
Arrested for Shoplifting in Millburn NJ?
If you or a loved one has been charged with shoplifting in Millburn, New Jersey, the skilled criminal defense lawyers at The Tormey Law Firm have the knowledge and experience to help you resolve your case and move on with your life. Our attorneys represent clients in Millburn Municipal Court and Essex County Superior Court on a regular basis, with a constant commitment to delivering superior results for clients. Contact us today at 201-654-3464 for a free consultation with a Millburn shoplifting defense lawyer.