Tenacious Essex County NJ Criminal Defense Attorney Jorge Morales, Esq.
When You've Been Charged with One of the Most Serious Felony Crimes in Newark, New Jersey, You Want a Former Narcotics, Weapons, Robbery, and Homicide Prosecutor on Your Side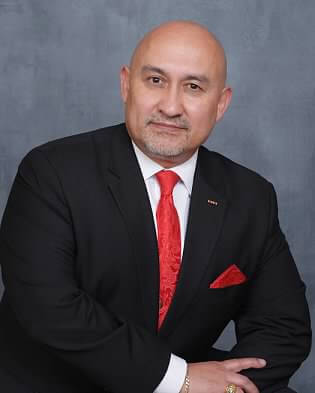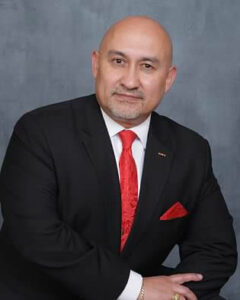 Jorge Morales is a former Hudson County and Passaic County prosecutor for over 20 years who now uses his knowledge and experience to represent clients charged with serious felony offenses for the Tormey Law Firm LLC.
After beginning his legal career as a judicial law clerk, Jorge earned a position as an Assistant Prosecutor in the Hudson County Prosecutor's Office, where he worked for fifteen years before transferring to the Passaic County Prosecutor's Office in 2016, where he spent the next six years. During his lengthy term serving as a Prosecutor, Jorge handled a wide range of cases and assignments in various Units and Divisions of the criminal prosecutorial side of the justice system.
His expansive experience as prosecutor includes handling the investigation and prosecution of civil forfeiture actions in the Forfeiture Unit, which focuses on property seized in connection with criminal prosecutions, such as drug distribution proceeds, vehicles used in the transportation of illegal weapons or controlled dangerous substances, computers containing illicit pornographic material involving children, facilities involved in the production of drugs, or sites used for the purposes of unlawful gambling activities. This background becomes particularly valuable when defending clients who are at risk of weapons forfeiture due to domestic violence, restraining orders, or sexual assault protection orders.
Jorge also handled the investigation and prosecution of minors in the Juvenile Unit, participating in the adjudication of juvenile offenders charged with the most serious indictable crimes, as well as minor disorderly persons offenses. He utilizes this knowledge today as he defends the firm's juvenile clients charged with all manner of guns and weapons offenses.
As a prosecutor, Mr. Morales garnered enormous knowledge and skill during his time on the Adult Trial Team, where he prosecuted, investigated, and carried out every phase of the legal process in cases involving carjacking, homicide, manslaughter, robbery, drug and gun crimes, aggravated assault, terroristic threats, and unlawful possession of a weapon offenses.
Thereafter, Jorge concentrated on the large-scale, complex investigations and prosecutions of narcotics and gang-related crimes while serving in the Narcotics and Gang Task Force. In these multiple-defendant cases, he tackled wiretapping and communication data warrants, intersecting crimes, and the many complicated aspects of these high-stakes prosecutions.
Given his superior performance and experience, Jorge was promoted to become a Trial Team Supervisor who led agents, detectives, assistant prosecutors, and other staff in managing and handling the most serious felony cases in the Prosecutor's Office, including murder and crimes with extended and mandatory minimum sentences.
Before turning his attention to the practice of criminal defense, Jorge worked in the Homicide Unit, ultimately heading up this unit as the Senior Assistant Prosecutor In-Charge. He spent these years as the leader of the team responsible for prosecuting every homicide case that occurred in Passaic County. Given his impressive scope of work, it is not a surprise that Jorge has also been called upon to teach new assistant prosecutors, assistant deputy attorney generals, and fellow attorneys in topics ranging from trial advocacy to criminal prosecution.
Mr. Morales, as of the fall of 2023, is handling several serious felony cases in the Essex County Superior Court for the Tormey Law Firm including unlawful possession of a weapon, aggravated assault, and aggravated sexual assault (juvenile). 
Having practiced law for over 20 years and served his country for more than 30, Mr. Morales has unparalleled experience in the realm of criminal investigation, prosecution, and trial litigation in both the Superior Courts of New Jersey and the Military Courts of the United States. His unwavering passion for defending the Constitution, his fellow Americans, and his clients, whose lives are on the line when facing serious criminal charges, makes his life and career a true testament to his admirable character, his achievements, and his formidable role as a criminal defense lawyer ready to take on every challenge confronted by those he represents.
Mr. Morales is also bilingual, representing both English and Spanish-speaking clients in criminal cases. Representando a clientes de habla hispana en todos los aspectos de asuntos penales en Nueva Jersey.
Bar Admissions
Education
Pace University School of Law (now The Elizabeth Haub School of Law), White Plains, New York
St. John's University, Queens, New York

B.S.
Major: Criminal Justice
Past Employment Positions
U.S. Army Reserve – LTC / JAGLTC / JAG
Passaic County Prosecutor's Office, Paterson, New Jersey – Senior Assistant Prosecutor In-Charge of the Homicide Unit
Hudson County Prosecutor's Office, Jersey City, New Jersey – Assistant Prosecutor
The Bianchi Law Group – Associate Attorney