Belleville NJ Simple Assault Lawyers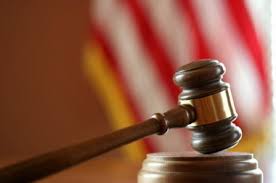 The simple assault lawyers at the Tormey Law Firm recently represented two clients charged with disorderly persons charges, specifically simple assault, in the Belleville Municipal Court located in Belleville, New Jersey. Our client and his brother were both charged with simple assault under NJSA 2C:12-1(a) after the two men were allegedly involved in a physical altercation with another man. If convicted, our clients were facing up to six (6) months in the Essex County Jail, up to a $1,000 fine, and a permanent criminal charge on their record. In addition, because they were not United States citizens, the conviction could impact their immigration status and result in them deported from the country.
Our criminal defense team received the discovery (evidence) in the matter and appeared in court to conference the case with the Belleville Municipal prosecutor and the alleged victim. After plea negotiations, it was agreed that the case would be carried for three (3) months and our clients would complete anger management classes and, if there were no other incidents and arrests during that time, the charges would be dismissed. After the 3 months passed, we returned to court and, since there were no other incidents, and our clients provided proof that they completed the anger management as required, the simple assault charges were dismissed completely.
The clients have no criminal record based on this incident. However, there is still an arrest record. They are eligible to expunge the arrest immediately to have it removed from their criminal records. This was a great result for our clients and the Tormey Law Firm LLC.