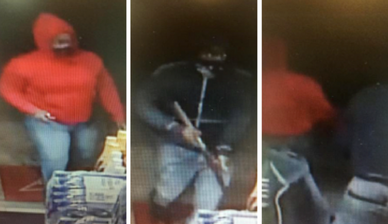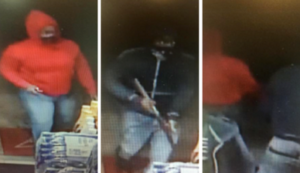 Newark NJ police are trying to find the two people who recently robbed a local grocery store.
The robbery occurred around 7:50 p.m. at the Exito Fresh Market located at 341 Montclair Avenue in Newark, New Jersey. The two suspects, a man and a woman, reportedly walked into the grocery store and approached a store clerk.
The female suspect wore a hooded jacket and stood behind the other suspect. The male suspect reportedly covered his face with a blue bandana and was brandishing a rifle or shotgun when he ordered the clerk to open the register. The male suspect then grabbed cash from the register and exited the store with the other suspect.
Detectives with the Newark Police Department are actively investigating the robbery and trying to determine the identities of the culprits.
If law enforcement can identify and apprehend the robbers, it is likely that they would face criminal charges for armed robbery. Since a theft committed with a deadly weapon such as a handgun, shotgun, or rifle is classified as a first degree felony, a conviction on the very serious theft crime charges could result in sentences of 10-20 years in New Jersey State Prison.
Any members of the public with information about the robbery or the suspects should call investigators at 877-NWK-TIPS.
To learn more about this case, check out the NJ.com article, "Cops Search for 2 Suspects in Armed Robbery of Grocery Store."