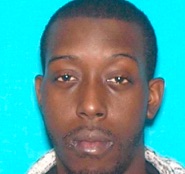 Newark NJ law enforcement recently arrested an Irvington man who allegedly covered up a theft by telling the police that he had been robbed.
The suspect is a 22-year-old resident of Irvington NJ and worked as the manager at a Domino's Pizza located in Newark, New Jersey. According to Newark authorities, the suspect claimed that two men entered the pizza store, which is located at 51 Niagara Street in Newark, around 3:22 a.m. and held him up.
Detectives with the Newark Police Department investigated the theft incident and determined that the suspect may have lied about being robbed in the first place. It is believed by law enforcement officials that the suspect conspired with a co-worker at the Newark Domino's and stole cash from the restaurant.
The suspect has been charged with multiple crimes, including theft, conspiracy, and making false reports to law enforcement.
Moreover, since the investigation remains active and ongoing, it is possible that the suspect could face additional criminal charges.
To learn more about this case, read the NJ.com article, "This Domino's Pizza Manager Lied About Robbery to Hide Theft, Cops Say."