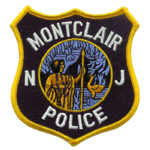 Police recently apprehended a Montclair man who allegedly tried to rob someone on a street in Newark, New Jersey.
The suspect is a 27-year-old resident of Montclair in Essex County, NJ. According to Newark police officials, the suspect got into a heated altercation with the victim while they both sat inside a car parked on the 500 block of Bloomfield Avenue in Newark.
At some point during the argument, the suspect allegedly attempted to steal the victim's personal possessions. The victim managed to escape by running from the car and going inside a Domino's Pizza restaurant.
The suspect allegedly followed and tried to break into the Domino's Pizza by smashing glass windows. However, before the suspect could get inside, NJ State troopers arrived at the scene and placed him under arrest.
The suspect was subsequently charged with robbery and criminal mischief. The suspect was also charged with aggravated assault on a police officer because he allegedly spat on a Newark officer while being processed at Newark police headquarters.
For more information about this case, see the NJ.com article, "Montclair Man Allegedly Damaged Domino's Pizza, Spit at Cops."