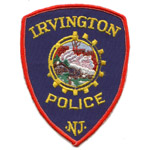 Four people, including an Irvington NJ woman, were recently arrested and charged with illegally selling firearms that were slated to be shipped to New Jersey. The suspects were arraigned in US District Court in Newark and face severe penalties if they are ultimately convicted on the federal weapons offense charges.
The New Jersey suspect is a 28-year-old woman from Irvington in Essex County, NJ. The other suspects in the gun trafficking case are a 25-year-old Georgia man, a 33-year-old Georgia man, and a 41-year-old Georgia man. All of the suspects were allegedly involved in a criminal enterprise to unlawfully sell handguns in New Jersey.
According to authorities, the male suspects used "straw purchasers" to buy the weapons and then transport them from Georgia to New Jersey. These kinds of transactions are illegal because they effectively skirt background checks that require gun purchasers to be approved before buying a firearm.
The Irvington NJ suspect allegedly stored the weapons at her residence once they had been moved into New Jersey.
Federal officials investigated the suspects and eventually obtained search warrants and arrest warrants. Law enforcement reportedly seized 47 firearms, including numerous handguns and at least one assault rifle and one shotgun.
The Irvington suspect has been charged with conspiracy to engage in the business of unlicensed firearms dealing, while the other suspects face federal charges for unlawfully selling firearms to someone who did not reside in their state of residence.
One of the Georgia suspects has also been charged with a certain persons offense for being a convicted felon in possession of a firearm and a federal drug crime for distribution of methamphetamine.
To learn more about this case, see the NJ.com article, "47 Guns Seized, 4 Charged in Firearms Trafficking Conspiracy, Feds Say."