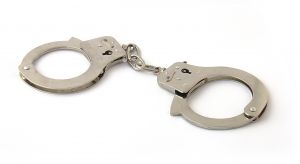 A man was sentenced to 22 years in New Jersey State Prison for stashing cocaine at his Irvington NJ apartment.
The defendant appeared in Essex County Superior Court in Newark and received the harsh sentence after having been convicted of cocaine distribution.
A jury had already convicted the defendant of the first degree offense, making the judge's sentence a mere formality. However, the length of the sentence was potentially affected by the defendant's prior criminal history, which included several convictions for drugs and weapons offenses dating back to 1992.
The defendant had also been found guilty of cocaine distribution within 1,000 feet of a school, as well as possession of drug paraphernalia used to weigh and package large quantities of cocaine.
Police originally arrested the defendant in 2012. After executing a search warrant, officers entered the defendant's Irvington apartment and reportedly found more than $10,000 worth of cocaine.
Cocaine distribution in New Jersey is governed by N.J.S.A. 2C:35-5. As set forth by the statute, possession with intent to distribute more than 5 ounces of cocaine is a first degree felony.
According to reports, the defendant will be required to serve 11 years of his sentence before he is eligible for parole.
For more information, check out the NJ.com article entitled: "Essex County jury convicts Burlington man with lengthy rap sheet of drug charges."