How do You Defend Newark Domestic Violence Allegations? Understand the Burden of Proof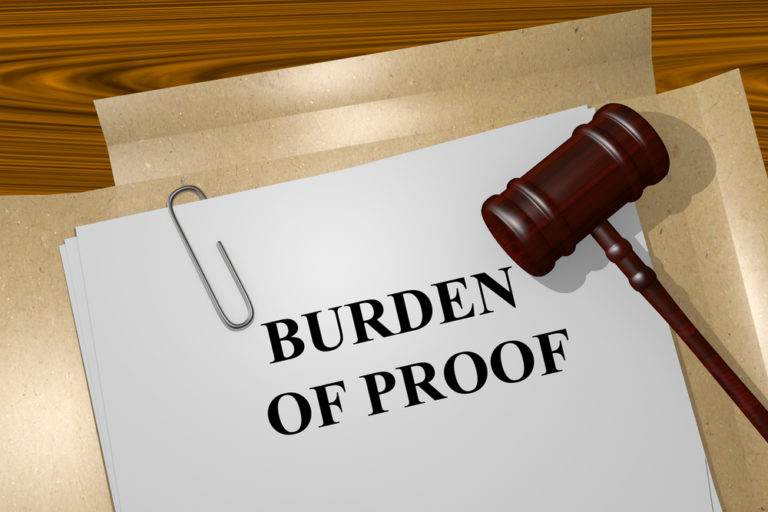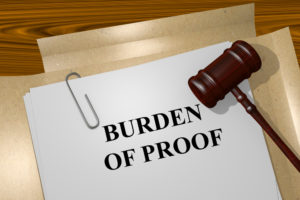 Although restraining orders and general criminal cases are similar and often intersect, they actually have many differences. The procedure is not the same, and the people involved have to prove very different facts to win their case.
One of the significant differences between a restraining order and a criminal case is the burden of proof. The phrase "burden of proof" means the standard by which the state or person who is asserting a claim has to prove their case. Essentially, various standards of proof refer to different levels of certainty that a specific act (or omission) occurred.
While restraining orders can accompany criminal charges, they are actually considered civil matters in New Jersey. There is a significant difference between standards of proof for criminal and civil cases, which further translates to the distinct standards of proof to obtain a criminal conviction vs. a permanent restraining order. Need help with a domestic violence case in Essex County, NJ? Contact our experienced NJ domestic violence lawyers representing clients in Essex County Superior Court in Newark and throughout New Jersey. We provide free consultations. Call (201)-654-3464 for immediate assistance.
How do You Prove the Need for a Restraining Order in Essex County NJ?
As mentioned, a restraining order is a civil matter in New Jersey. This is because they arise out of domestic violation fact patterns wherein the victim is not necessarily requesting that the court prosecute or jail the defendant, but they are seeking relief from the defendant because they fear for their safety or the health and well-being of their loved ones.
In civil cases, the standard of proof is not "beyond a reasonable doubt." In fact, it is much lower. Interesting, the standard also varies depending on what stage of the proceeding you are in. For example, imagine you are asking for a temporary restraining order. There is a low standard of proof used at this initial stage. The judge must believe that the alleged victim's concerns are legitimate, and their fear for their safety is warranted.
At the hearing on a final restraining order, the standard is higher than that for a TRO, but still lower than a criminal case. The standard during proceedings at this stage is called a "preponderance of the evidence," which requires that you show that restraining order is more likely warranted than not. In other words, it is more likely than not that the plaintiff's allegations are true and that he or she fulfills the requirements for a permanent restraining order.
Due to the low requirements for the issuance of a TRO in New Jersey, it is more likely that an alleged victim will obtain a TRO than an FRO. With that being said, judges frequently issue FRO's as well, which is why it is essential to have an experienced attorney representing you in court.
Proving a Domestic Violence Criminal Charge in New Jersey
The standard of proof in a criminal case is the highest standard available under the law. This standard is high to avoid inadvertent conviction of an innocent person. For a criminal case, the standard is referred to as "beyond a reasonable doubt."
This standard essentially means that there is no other logical explanation other than that the accused committed the crime. It is so high because every person has the right to be assumed innocent until proven guilty. Thus, the evidence has to overcome the presumption of innocence for someone to be convicted of a crime.
In a criminal case involving a restraining order, the prosecutor may also be seeking to convict someone for the crime that they allegedly committed against and/or harm they may have caused to another person. That process will often include a full contested trial on the merits. Under these circumstances, the standard for criminal trials will apply—that the person committed the offense "beyond a reasonable doubt." Under New Jersey law, there are specific elements of individual offenses such as simple assault, harassment, and terroristic threats. The prosecutor must provide evidence to satisfy each of these elements in order to gain a conviction and meet the "beyond a reasonable doubt standard."
Getting Help with an Essex County Domestic Violence Case
If you are facing a restraining order and/or criminal charges for domestic violence, the best thing you can do is enlist help from an experienced lawyer who handles all aspects of these cases. Our team of skilled Essex County, NJ domestic violence attorneys appears on behalf of clients in criminal trials and restraining order proceedings in Newark and virtually every county in New Jersey on a regular basis. Whether you to pursue a case or you are fighting one, we are thoroughly prepared to help you with this process. Give our team a call today at (201)-654-3464 to find out more in a free consultation.