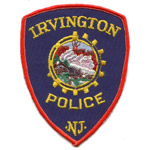 Irvington NJ law enforcement officials and Essex County authorities are searching for two men identified as "persons of interest" in a recent murder.
The victim, a 42-year-old resident of Irvington NJ, was walked along the 400 block of Grove Street on May 27 when he was brutally killed. According to Essex County officials, the victim was shot at least once. He was pronounced dead at the scene of the shooting.
Detectives with the Essex County Prosecutor's Office are actively investigating the killing and trying to determine the person, or people, responsible for the murder.
Essex County authorities released surveillance video footage that showed the two men walking near the intersection of Grove Street and Breckenridge Terrace in Irvington a short time after the homicide. The victim was murdered roughly one-half mile away from the site of the video surveillance images.
Any members of the public with helpful information about the homicide or the two persons of interest in the homicide should contact investigators.
If the person responsible for the Irvington killing is eventually identified and apprehended, they could face first degree murder charges and criminal weapons charges. A conviction for first degree murder in New Jersey carries a potential penalty of life imprisonment, with a minimum mandatory punishment of 30 years in state prison.
To learn more about this case, view the NJ.com article, "Detectives Seek Public's Help to ID 'Persons of Interest' in Murder."