Newark NJ Being under the Influence of CDS Lawyers
Charged with being under the influence of drugs in public in Essex County NJ?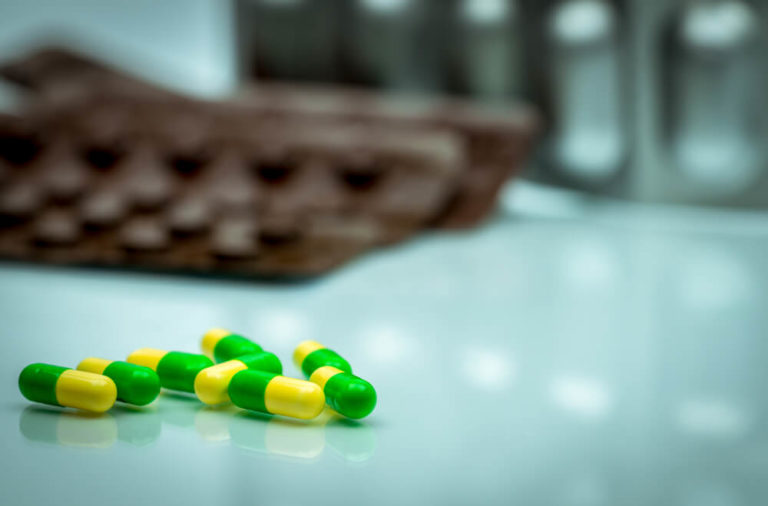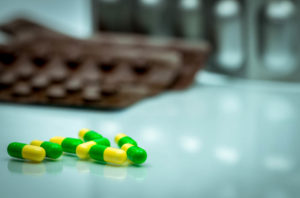 The impact associated with a charge of being under the influence of a controlled dangerous substance can be severe if not handled properly.  It is important to have a zealous advocate fervently defend against and safeguard your rights against drug charges for N.J.S.A. 2C: 35-10(b) if they happen to you in New Jersey. When looking for a criminal defense attorney, you need to find a law firm that has handled countless cases like yours. Here at our criminal law office in Newark, NJ, our lawyers handle numerous drug cases daily. If your being under the influence of drugs charges arose in Montclair, Bloomfield, Short Hills, Berkeley Heights, West Orange, Newark, Nutley, or another town in Essex County, we can help. When you enlist our firm for your defense, you can rest-assured that your attorney will be responsive, concentrated on criminal law, experienced in the local courts, have a strong reputation in the area, and be competent in all aspects of your legal issue. There are many different facts, situations and scenarios involved when it comes to drug offenses but we are eager to take your case and strive for the best results. Get honest answers and advice from an experienced criminal defense lawyer practicing all over Essex County, New Jersey by contacting us today. You can receive a free consultation anytime, day or night, by calling (201)-654-3464 or requesting a free consultation online. A member of our staff is available right away to assist you.
What the Law Says about Being under the Influence of Drugs in New Jersey
Pursuant to N.J.S.A. 2C: 35-10(b), any person who uses or who is under the influence of any controlled dangerous substance, or its analog, for a purpose other than the treatment of sickness or injury as lawfully prescribed or administered by a physician is committing a disorderly persons offense in New Jersey.  The State does not need to prove that the person being charged was under the influence of any particular type of drug. In fact, it is considered enough for a person to be found guilty of being under the influence of CDS charges if the prosecution can establish that the defendant simply used or was under the influence of some controlled dangerous substance, or a counterfeit version or analog thereof. This can be accomplished by proving that the accused individual manifested physical and physiological symptoms or reactions caused by the use of a drug or drug analog.
Physical reactions to different forms of controlled dangerous substances may include, but are not limited to: enlarged pupils, bloodshot or glassy eyes, increased energy or lethargy, drowsiness, slurring speech, loss of balance, sweating, chills, increased heart rate and blood pressure.  While some psychological effects include: paranoia, psychosis, and distortions of reality. Additionally, officers may be permitted to request from the accused a blood or urine sample.  If one voluntarily submits to the test then a sample will be sent out to the State lab. If you refuse to consent, there may be a warrant for the blood and/or urine specimen.
What are Controlled Dangerous Substances (CDS) for N.J.S.A. 2C: 35-10(b) Charges?
Controlled dangerous substances are classified as stimulants, depressants, hallucinogens, dissociatives, opioids, inhalants, and cannabis.  In New Jersey, these types of drugs are placed on different schedules to denote their potential for abuse. There are five drug schedules in New Jersey. Generally, they indicate how each drug will interact physically and mentally through a person's mindset and behaviors.  Examples of controlled dangerous substances in New Jersey include heroin, LSD, acid, MDMA, synthetic marijuana, psilocybin mushrooms, methadone, oxycodone, hydrocodone, fentanyl, cocaine, codeine, amphetamine, buprenorphine, ketamine, anabolic steroids, alprazolam, clonazepam, zolpidem, and more.
Sentence for unlawful use or being under the influence of Drugs in NJ
A charge for being under the influence of drugs in public is categorized as a disorderly persons offense. This is the equivalent of a criminal misdemeanor under the New Jersey Criminal Code. A disorderly persons offense is relatively less serious than a felony offense, which New Jersey law refers to as an indictable crime. Despite the lower penalties, disorderly persons offenses still show upon criminal background checks. A conviction for a disorderly persons offense authorizes a sentence to serve a maximum of 6 months in the county jail, plus up to $1,000 in fines and additional court costs.
Options & Defenses for Being under the Influence of CDS Offenses in New Jersey
You may have available defenses that you can use for your being under the influence of drugs in public charge. For instance, if you have been prescribed a prescription drug by a medical professional you may be able to refute these charges.  If that is the case, you may be able to provide a copy of a letter from your doctor indicating the medications you have been prescribed and common side effects of such.  Each matter should be viewed on a case-by-case basis.  Therefore, it is important to discuss this further with an experienced criminal defense attorney who can examine what options are available in light of your situation.
Also, if this is your first offense, you may be eligible for entry into the Conditional Discharge Program. Conditional Discharge is a first-time offender program offered by the Court for minor drug charges and allows for one-time participation in the program. The time period for this program is usually around 6 months to one year.  Following the completion of this program, the matter is dismissed.  If for any reason, however, you do not comply with the Conditional Discharge program's conditions, a warrant may be issued and attached with a monetary fine. For the Court to remove the warrant, you will need to appear and you may need to be prepared to pay the fine immediately. However, if you hire experienced counsel, your attorney may be able to facilitate this with the Court so that you can have the monetary fine waived for the warrant, go on a payment plan, and potentially avoid arrest if the matter is properly handled. This may require your lawyer to address the reason for warrant, provide appropriate defenses if available, and more.
Downgrading a Drug Possession Charge to Use or Being under the Influence of Drugs in Public
If you have been charged with drug possession under subsection (a) of 2C: 35-10 and your offense is downgraded from a felony to a disorderly persons offense, your penalties will be significantly lowered from a possible third or fourth degree charge to a disorderly persons offense. The grade and sentence for a drug possession offense varies based on the type of drug; for instance, if the drug is marijuana or the charges are for possession of schedule I, II, III, IV,V controlled dangerous substance(s). It can be useful to get your drug possession charge downgraded to being under the influence offense because your felony charge can be lessened to a misdemeanor type of offense. In addition, your case may be remanded from the Superior Court to a Municipal Court. Municipal Courts hear traffic violations, petty disorderly persons offenses, disorderly persons offenses, local ordinance violations and more. Superior Courts hear family matters, property matters, civil matters, and criminal cases relating to cases that carry a felony conviction.
Need a Lawyer for Under the Influence of CDS Defense in Bloomfield NJ
Commonly, general deterrence and imprisonment with regard to certain drug offenses is used as an attempt to prevent the community at large from committing drug crimes, while specific deterrence is used to prevent a defendant from engaging in illegal activities. Experienced attorneys on our criminal defense team will comprehensively review and understand the circumstances leading to your charges. We will advocate to minimize your penalties, attempt to safeguard your freedom and review all of the evidence involved in your case to ensure everything leading up to your charges was legal. Contact us at (201)-654-3464 if you would like to speak with an attorney about being under the influence of drugs charges in New Jersey, including in Livingston, South Orange, Cedar Grove, Belleville, Caldwell, or Millburn. We offer 24/7 free consultation so that you understand the fines, penalties and costs at hand in order to fervently defend against your charges and to start your defense today.