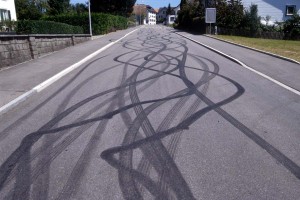 East Orange NJ police are investigating a recent auto theft in which the victim's child was temporarily abducted.
According to authorities, the crime occurred when a mother parked her Volkswagen Jetta at the intersection of Springdale Avenue and North Grove Street in East Orange. While she took her first child out of the car, a man allegedly jumped in the driver's seat and fled the scene with her other child still in the backseat.
Witnesses said that the suspect fled west on Springdale Avenue.
Police were immediately notified and released an Amber Alert that included a description of the stolen vehicle. The search was successful and the Volkswagen Jetta was found approximately 10 minutes later on Prospect Street, less than a mile way.
Thankfully, the child was unhurt in the incident.
According to police, the suspect remains at large; however, police are actively searching for him.
If the suspect is found, he could be charged with kidnapping because he allegedly abducted the child in order to facilitate commission of the very serious crime of auto theft. Kidnapping in New Jersey is typically classified as either a first degree crime or a second degree crime. Since the suspect reportedly released the victim unharmed and in a safe place prior to apprehension, it may be classified as a crime of the second degree. If convicted, the suspect could be sentenced to a maximum of 10 years in NJ State Prison.
For more information on this incident, see the NJ.com article: "Car stolen in East Orange with young child inside, recovered minutes later."